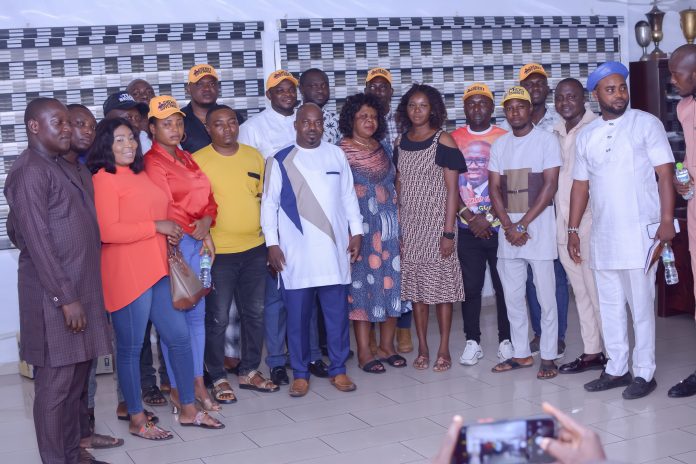 Executive Chairman of Ethiope East local government area of Delta State Pharmacist Ofobrukueta Victor has charged the foremost People's Democratic Party (PDP) pressure group MORE For Delta Youths Project ably led by its director general Comr Fred Sheriff Oborevwori Jnr to be unique and visible in their activities so as to be spotted by the authorities.
He said, the group which is already doing fantastic and brilliant needs to be more strategic with creative thinking that will bring victory to the party, PDP come 2023.
The council boss Pharm. Ofobrukueta said that, "at a time in our country where followers especially youths follow leadership for the wrong purpose, am glad with your mobilization thoughts and plan to mobilize 1000 youths across the state to converge and work for the party without mobilization fees. The support at this point in time should be for voting for a government that will deliver the dividend of democracy to the people.
Nigeria at this time needs purposeful leadership and with your agenda, I believe this can be achieved. As he declare his total support and sponsorship for the group with total commitment.
Earlier, the deputy director general operations Amb. Ugagaoghene Ogheneyole Enarise who spoke on behalf of the group stated the mission and agenda of the body to Ofobrukueta.
Adding that the group have their structures across the 25 local government areas of the State aim at propagating the course of the People's Democratic Party with emmense support for Rt. Hon. Sheriff Oborevwori, Sen. Dr. Ifeanyi Author Okowa and Alhaji Atiku Abubarka ahead of the 2023