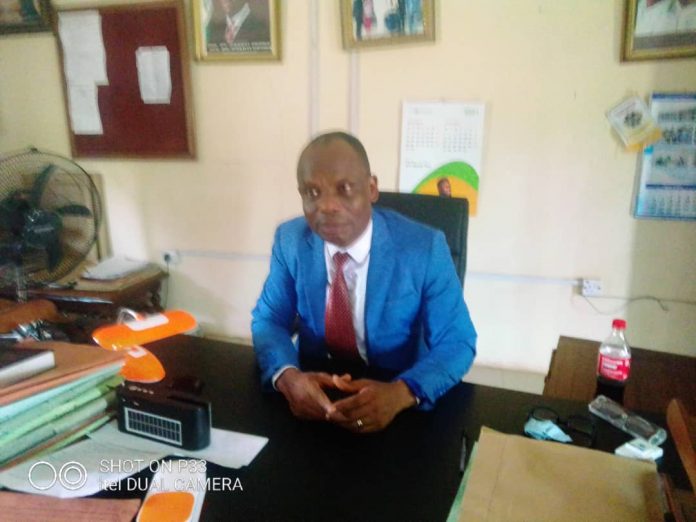 By Magnus Emuji
The Delta State Institute of Continuing Education (ICE) has commended the State Governor, Senator (Dr.) Ifeanyi Okowa for the growth and development of the education system in the state.
The Acting Director of the Institute, Mr. Edwin Chukwuma Onyema gave the commendation in his office in Asaba.
He described the growth in the education sector as unprecedented, adding that the academic calendar especially in the Delta State owned Universities had remained unhurt by the ASSU strike as a result of the State Government's continued support to the institutions.
While appealing to the State Government to come to the aid of the Institute with operational vehicles in order to ease their work , Mr. Onyema also stressed the need for government to employ more teachers for the ICE to reduce the burden on the inadequate number of the workforce of the Institute.
Mr. Onyema, who lauded the State Government for the approval of the sum of 400 million naira grant to the missionary schools in the state to enable them continue effectively in the education system in the state.
He used the opportunity to congratulate Delta State Governor, Senator (Dr.) Ifeanyi Okowa on his emergence as the Vice Presidential Candidate of his party , the People's Democratic Party (PDP) , adding that having performed creditably in the state there was every sign that he would do well also at the national level.
The ICE boss , however, pledged to sustain his robust services to the education sector just as he appealed for his confirmation as a substantive Director of the Institute.
Mr. Onyema, who noted that when the capacity of teachers was developed they would discharge their duties much better , stated that Government had remained committed to making schools conducive for teaching and learning activities especially with the construction and rehabilitation of classrooms as well as the supply of school furniture.
He appreciated the staff of the Institute for their support at all times, adding that they should redouble their commitments so as to collectively take the Institute to enviable height.