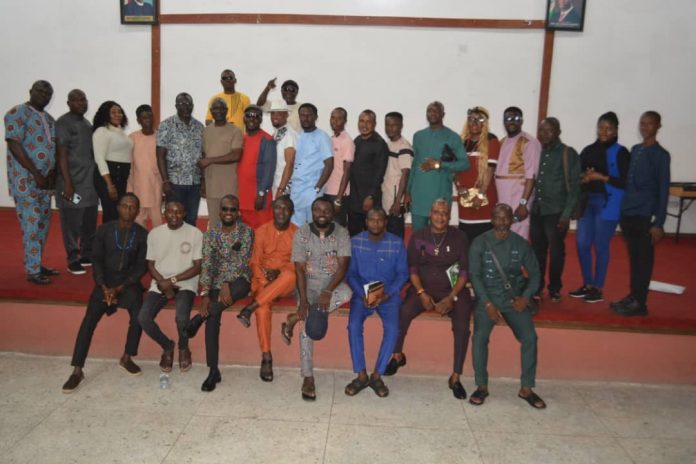 Coalition for Media Politics and Governance, CMPG, has berated President Mohammadu Buhari and the federal government over wilful and deliberate refusal to sign the recent agreement reached with the Academic Staff Union of Universities, ASUU, describing it as gross disservice to the nation.
The group in a communique issued at the end of her July 2022 meeting on Wednesday in Asaba, and made available to newsmen, expressed absolute displeasure over total neglect of the nation's educational sector, wherein University students have been roaming the streets while some of them indulged in criminal activities in the past five months as a result of unmerited idleness and frustrations.
CMPG noted that Buhari administration from inception has been paying lip service to the plight of University lecturers and education generally, as can be seen from unfulfilled promises and refusal to fully implement multifaceted agreements reached at diverse times with ASUU from 2015 till date and counting.
According to the group, It has become crystal clear that President Buhari and APC national government does not recognise education as an integral part of national development, urging Mr President to honourably resign over his abysmal performance in office.
The communique signed by the group's Chairman, Olorogun Dr Fred Latimore Oghenesivbe Esq and the Secretary, Hon Fatai Onifade, urged the APC national government under President Buhari to urgently sign the agreement and to also adopt the University Transparency and Accountability Solution, UTAS, payment system so that ASUU can immediately end the five months old strike.
"CMPG recalls Buhari's campaign promises in 2015, wherein he and the All Progressives Congress, APC, promised to develop and transform the educational sector under the CHANGE mantra.
"Upon assumption of office, Buhari and APC deliberately ruined academic activities in our nation's higher institutions of learning by refusing to honour various agreements reached with ASUU from 2015 and counting. Our students are in tiers, demoralised, confused and frustrated with little or no hope for the future.
"CMPG calls on all well meaning Nigerians and the international community to prevail on President Buhari and APC national government to have mercy on the helpless and frustrated millions of Nigerian students by adopting the credible UTAS payment system, and to also sign agreement reached with ASUU.
"The coalition noted that Buhari administration failed the nation woefully in all aspects of her national life including; education and health sectors, weak economy, huge foreign indebtedness, insecurity, alleged disunity known as Fulani agenda, corruption, poverty, joblessness, weak infrastructure development, rapid inflation, hunger, et al, from 2015 and counting.
"If he truly cares for the future of millions of young Nigerian students, President Buhari must immediately do everything within his powers to ensure that ASUU agreement with the federal government is signed urgently and UTAS payment system adopted within the next couple of days, so that University students can resume classes throughout the country," CMPG said.
The highlight of the July meeting was the vote of confidence passed on the governor of Delta State and Vice Presidential candidate of the Peoples Democratic Party, PDP, Senator Dr Ifeanyi Arthur Okowa, over his good governance strides and centrality of morals in the chess game of political power.
CMPG described Okowa as a visionary leader, a great patriot, a super technocrat, peace ambassador and excellent manager of public resources, who will add great values to nation building and national government in the next dispensation, beginning from May 29, 2023.
"The coalition strongly believe that the end of the abysmal performance of Buhari and APC national government in 2023, shall bring about the sudden rise of Nigeria, to take her rightful place in the global stage as the giant of Africa, via the Atiku/Okowa ticket," CMPG said.