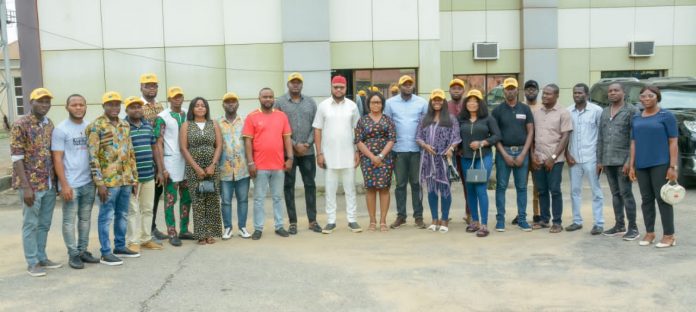 Asaba – The honorable member representing Aniocha North local government area of Delta state in the Delta State House of Assembly, Hon. Engr Emeka Nwaobi has reiterate the fact that, the verdict of the Federal High Courts Abuja which upheld Olorogun David Edevbie as the Delta State Peoples Democratic Party gubernatorial candidate will be upturn at the appellate court.
"The judgement will be upturn in the appellate court, our legal team has looked into the judgement and have discovered some loopholes, we will contest the verdict and, we are confidently sure that Sheriff will be the governor of Delta state 2023", he said.
Hon. Nwaobi, who appreciated the delegates of M.O.R.E For Delta Youths Project for putting up this impressive structure, even at a time like this still find the courage to engage stakeholders.
"I am very impress with your structure, initiative and your resolve to continue with your consultation despite the court verdict. I am happy that your team started this movement without Sheriff's knowledge but I can assure you that Sheriff is aware of the teams tremendous efforts. I thank your team and assure you that we will support the group in the best way we can", he added.
While encourage the group to be gender sensitive and friendly, adding that the female gender play vital roles in the polity.
The deputy director general of MFDYP Amb. Ugagaoghene Ogheneyole Enarise who gave votes of thank on behalf of the director general, Fred Sheriff Junior Oborevwori assures Hon. Emeka that the group will add more females to the platform to meet expectations.