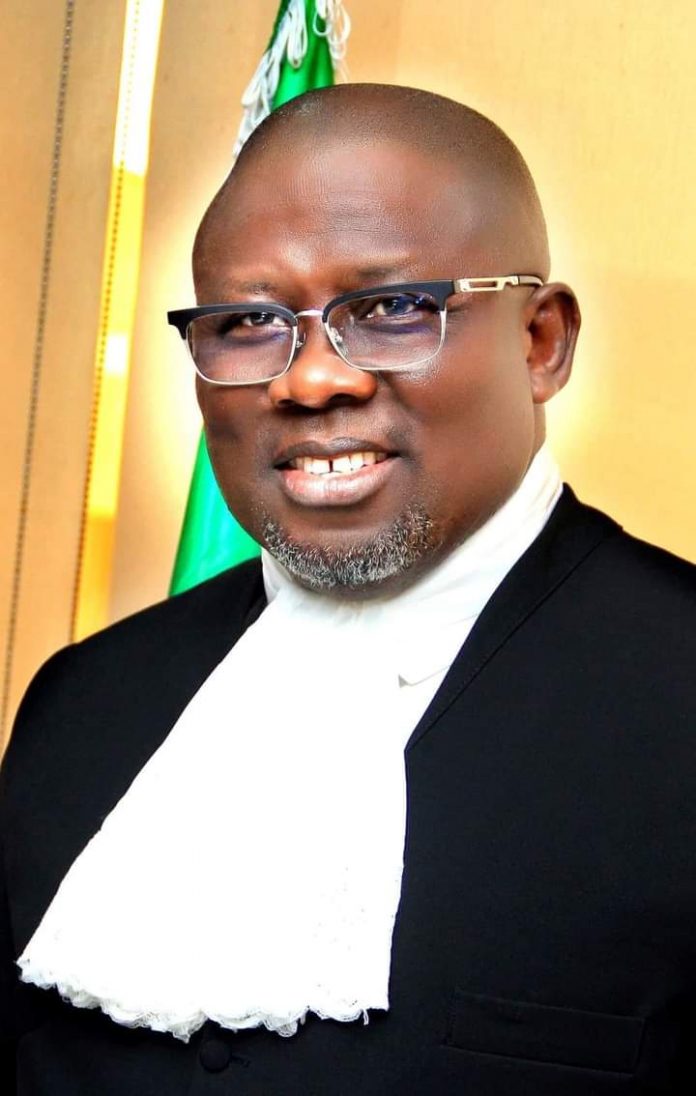 By Fred Latimore Oghenesivbe
#cmpgmedia
The legal battle for the 2023 number one job in Delta State, is far from being over as the authentic governorship candidate of the Peoples Democratic Party, PDP, Rt Hon Sheriff Francis Orohwedor Oborevwori, has gone ahead to challenge the judgement of the Federal High Court Abuja, at the Court of Appeal, Abuja.
The Appellant who is also the incumbent Speaker of Delta State House of Assembly, through his Counsel filed Notice of Appeal against the Judgement of the Federal High Court sitting in Abuja, delivered on 7th July 2022, by Honourable Justice Taiwo Taiwo.
Mr. Speaker's legal team as a matter of necessity also filed application for stay of execution of the said judgement and injunction retraining PDP and the Independent National Electoral Commission, INEC, from replacing and/or substituting Oborevwori's name with any other name, pending the final determination of the Appeal at the Court of Appeal.
It follows that with the above timely legal steps taken by the Appellant, the status quo is to be maintained and Rt Hon Sheriff Francis Orohwedor Oborevwori remains the candidate of PDP in the forthcoming governorship election in Delta State.
In the light of the above, Oborevwori urged all Sheriffied Deltans, party faithfuls, political associates, supporters and well wishers to remain calm and law abiding.
"There is no need to panic. All is well and it will end in praise to the Glory of God Almighty.
"The Courts and post election matters have always been part of our democratic experience, and our confidence in the judiciary which is the last hope of the common man is unwaivering.
"The Sherrification Movement is well and alive, and by God's grace, we shall overcome these temporary challenges in our journey to Government House, Asaba", he added.