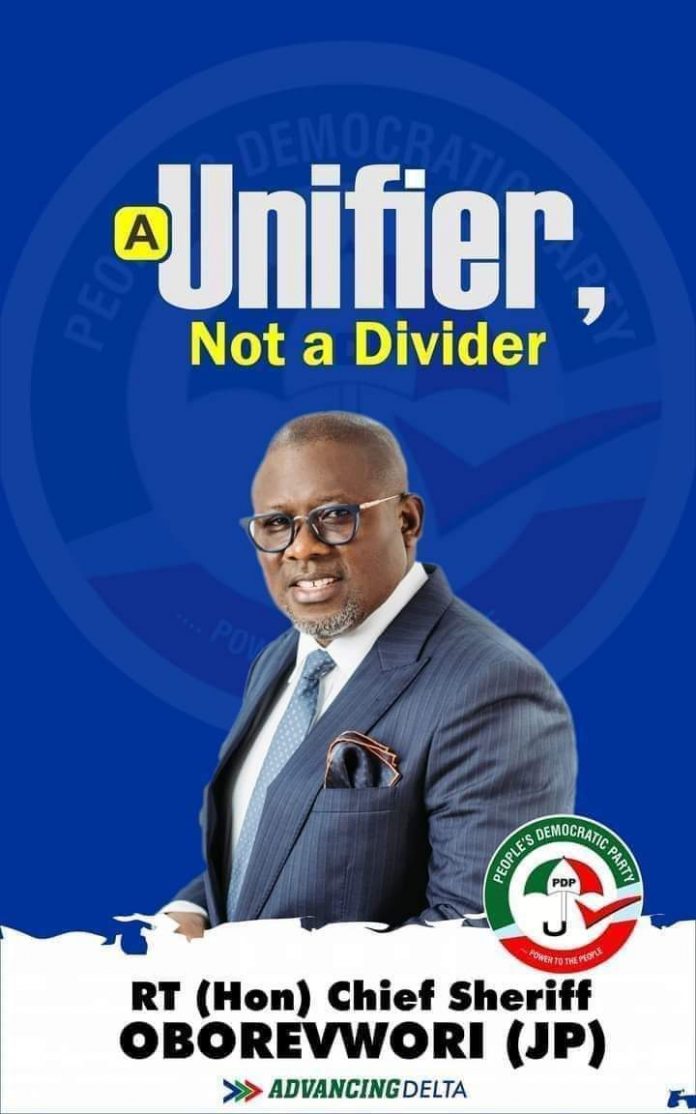 By Fred Latimore Oghenesivbe Esq
#cmpgmedia
There is no gainsaying the fact that the decision of Honourable Justice Taiwo Taiwo of the Federal High Court, was received with absolute displeasure by the good people of Delta State, teeming members and supporters of the Peoples Democratic Party, PDP, all over the world.
Forgery and document fraud as alleged by a former governorship aspirant, Olorogun David Edevbie, is a clear criminal matter that requires the Plaintiff and his legal team to prove beyond reasonable doubt.
The Defendant's legal team filed a notice of Appeal and application for stay of execution of the said judgment, among others, urging the Court above to grant an injunction restraining the Respondents from doing certain things and for status quo to be maintained pending Appeal.
This is where we are right now. However, some misinformed folks are jubilating in vain, thinking that the Federal High Court ruling settles the matter. No, there are legal lacunas that must be addressed by the Superior Courts of competent jurisdictions.
It is the Law that he who alleges must prove his or her allegation beyond reasonable doubt. Respondent Olorogun David Edevbie, Is yet to prove his allegations beyond reasonable doubt. Certain procedures were ignored by the FHC ruling and it cannot be overlooked. Appeal is therefore the cure.
The Federal High Court Judgment in Edevbie v Oborevwori & ors did not truly reflect and/or capture the Supreme Court decision relied upon by Honourable Justice Taiwo Taiwo, which is why It must be dealt with at the Superior Courts.
There are several legal cracks which only the Superior Courts can effectively address and adjudicate upon as we seat back to watch the outcome of rulings by the Court of Appeal and perhaps the Supreme Court.
It has been alleged that the FHC's judgment was technically delayed so that the Defendants will not have enough time to Appeal before INEC deadline for final submission of governorship candidates names.
The alleged technical delays in delivering the judgment sounds illogical because it is the final decisions by the Apex Courts that matters, not the ruling of the Federal High Court. Oborevwori is not satisfied with the ruling and he promptly through his legal team did the needful by filing Notice of Appeal.
Those who are currently jubilating over Federal High Court judgment must of a necessity mind their level of celebration, because It's not over, until it's over.
Appellant Sheriff Francis Oborevwori, has promptly initiated steps that would obviously upturn the perceived miscarriage of Justice melted on him via the ruling of Honourable Justice Taiwo Taiwo of the Federal High Court. This is a welcome development and we commend his courage and respect for the rule of Law.
Sheriffied Deltans are strongly advised to sound the Sheriffied Movement drum beats high and above roof tops across the state because victory is SURE!