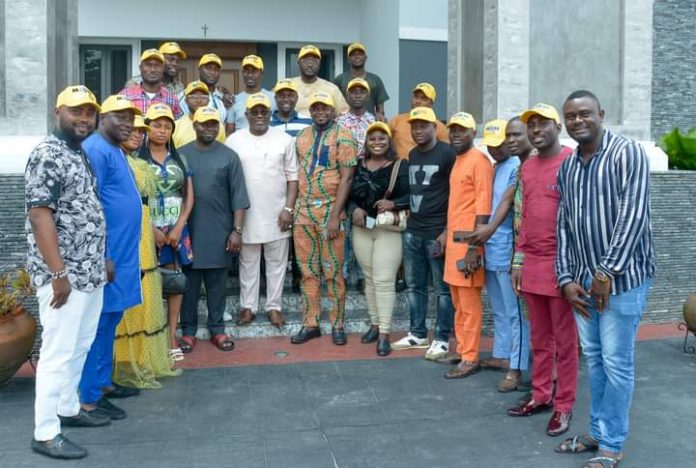 16th July, 2022.
Osubi – The steering committee of MORE For Delta Youths Project and the three senatorial district ambassadors of the group met to strategize on the way forward and to reaffirm total support, commitment and loyalty to RT. Hon Sheriff Oberovwori gubernatorial ticket.
Speaking at the meeting, the Director general of the Foremost group thanked the entire coordinators for their solidarity and support thus far, especially at the just concluded 1000 solidarity march for Sheriff which took place at Asaba on Thursday 14th of July, 2022. The DG called on coordinators to extend his gratitude to the entire Wards, Unit cordinators and every youth who came out for the solidarity march.
He said, " I must commend you all specially for the successful solidarity march and it's my prayers God send people to stand by you in times of need. Together we are youths with the aim of achieving results, and quality result we will get".
Amb. Ugagaoghene Ogagaoghene Enarise used the medium to appreciate Delta state youths for coming out in mass for the 1,000 march which eventually snowballed into a carnival, adding that we must not relent on the course as he emphasize on the need to cascade the sheriff gospel to the grassroot not neglecting the market women, motor parks, religious centers amongst others.
Highlight of the meeting was a group photograph with the the Delta State Peoples Democratic Party gubernatorial candidate, Rt.Hon Sheriff Oberovwori.