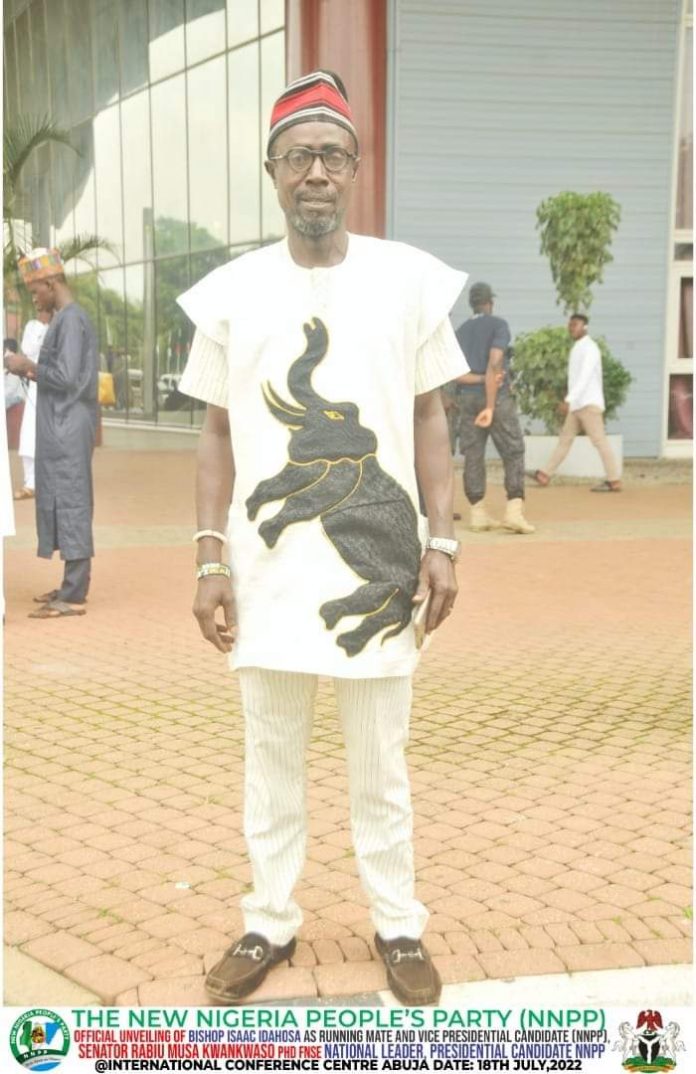 Ahead of the 2023 general elections, the Delta State House of Assembly (DTHA) Deputy Clerk, Legislative Matters, Chief (Dr.) Ebi Franklin Waboke, FCIM, has voluntarily retired his appointment with the Delta State Government.
This was disclosed in Chief Dr Waboke's retirement notification letter, dated 16th May, 2022, and made available to news in Asaba while briefing on the reasons he was seeking political powers.
He said subsequent to his emergence as the flag bearer for the Burutu Federal Constituency of the New Nigeria People's Party (NNPP), he voluntarily commenced his retirement at 58 years of age to enable him contest the 2023 general elections scheduled for 25th February, 2023.
Dr. Waboke who noted that the care for human life and happiness, not their exploitation and extinction was the first and only legitimate object of good governance, therefore the worth of every State through its government was the worth of her citizens, said he was seeking the attainment of political power through legitimate, democratic and constitutional means for the purpose of building an egalitarian society predicated on the principles of equity, freedom and social justice.
Adding, he said "Providing basic infrastructure and necessities of life, and for the observance of open democratic process in all organs of the party, State and to defend the sovereignty of the people, and the development of the Nigerian (ljaw) youth through the establishment and sustenance of social, cultural, sporting and entrepreneurial engagement activities.
"AIso for the development of leadership capable of effectively and efficiently managing National institutions and resources, as well as creating conditions and opportunities for the development or the potentials of all Nigerians".
While noting that philosophers have always interpreted the world in various ways, and that the point of all was to change it, Dr Ebi Waboke, The Lomafe Of Laje Land, stated that a political mandate was required to transform the resources and economic strength for the benefit of all.
"For this purpose, I Seek the mandate of the good people of Burutu Local Government Area, together with the support of all well meaning people all over Burutu Federal Constituency Seat in the House of Representatives of the National Assembly in the forth Coming General Elections on the 25 of February, 2023". The DTHA Deputy Clerk on Legislative Matters stated
Chief Dr Ebi Franklin Waboke thanked Almighty God for the experiences gathered so far from the service which he said he would put into use for the service of his Constituency, The State and the nation at large.