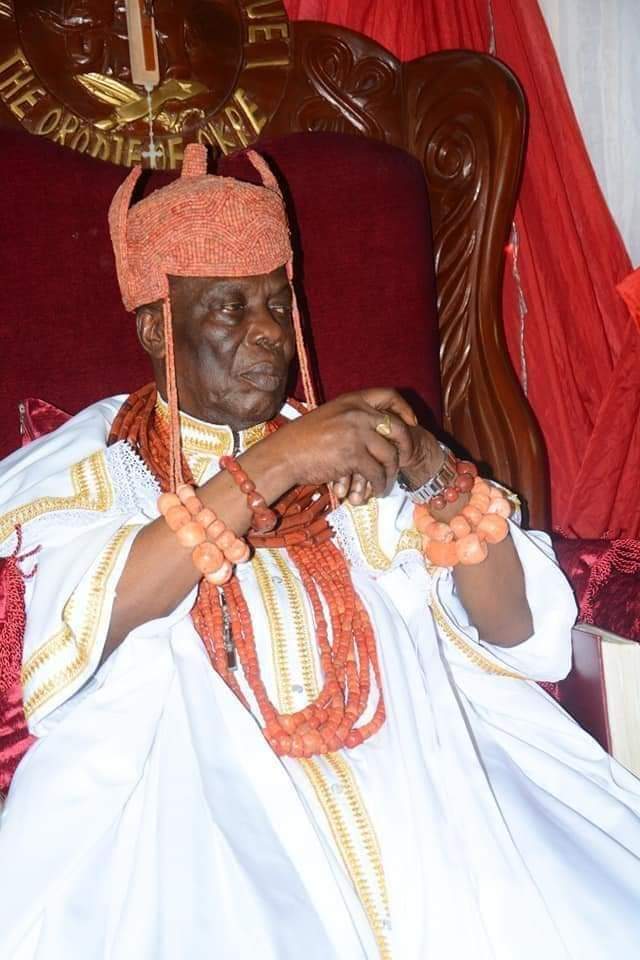 A foremost Pan Okpe socio-cultural group, the Okpe Peoples Forum, OPF has congratulated the Orodje Of Okpe Kingdom, His Royal Majesty Orhue , General Felix Mujakperuo (rtd) on his 16th coronation anniversary as Monarch of the ancient throne of the Okpe nation.
In a statement by the President, Igho Akeregha and Publicity Secretary, Austin Azu on Friday, the group extolled the unique virtues of the revered Okpe Monarch and disclosed that his reign has ensured peace, stability and development in the Kingdom and Delta state.
The Orodje who is also the chairman of Traditional Rulers Council in Delta state has also leveraged on his vast experience and exposure to foster unity and cohesion within the traditional institution in the state.
"Okpe People's Forum congratulates His Royal Majesty, Orhue 1, Orodje of Okpe Kingdom on his 16th coronation anniversary. He has offered focused, committed, purposeful and dynamic leadership since he assumed his forefathers throne.
The group prayed for more years of prosperity, peace and development in his domain as he continues to reign on the throne of his ancestors.
We celebrate our Father for defending the interest and core values of our people and for sustaining stability, peace, and progress in Okpe Kingdom since he ascended the reign.
"On behalf of the Okpe Peoples Forum, I heartily congratulate His Royal Majesty, Orodje, Orhue 1, on the auspicious occasion of his 16th coronation anniversary.
"We have indeed benefited from your fatherly role in ensuring stability, peace and progress in our dear nation," a statement by the group said.
The OPF prayed for more years of grace and wisdom for the Orodje on the exalted throne noting that his reign will continue to usher in advancement and development for the people.
The statement added; "May God continue to grant you sound health, the vitality and wisdom to enable you continue to lead our great kingdom.
"Congratulations! Long may you reign, Orhue 1.
Umuogu! Umogu!! Umogu!!!
Wune su ton