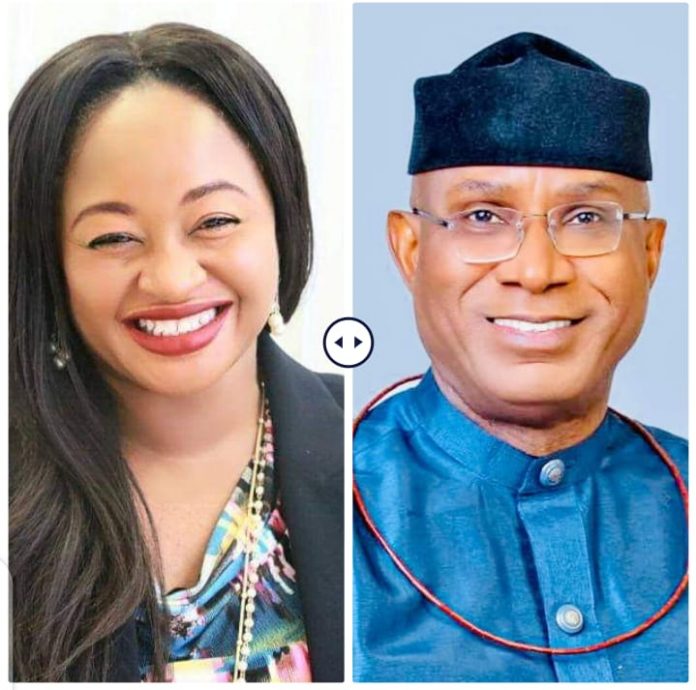 Dr Ruky Political Support Group, has congratulated the Deputy President of the Senate, Senator Ovie Omo-Agege, on his 59th birthday anniversary.
The group in a statement by the founder and President, Olorogun (Prof) Mrs Rukevwe Akpedeye- Ugwumba, described Senator Omo-Agege as a quintessential leader and brother who has contributed immensely to national development.
"I, Olorogun (Prof) Mrs Rukevwe Akpedeye- Ugwumba, on behalf of Dr Ruky Political Support Group, congratulate our Principal, brother and great leader, His Excellency Senator Ovie OmoAgege, Deputy Senate President and APC Gubernatorial Candidate for 2023 general elections in Delta State, on his 59 birthday anniversary.
"We celebrate you, your Excellency and jointly pray for more grace upon your life, God's guidance and successes in your endeavors. You have been a very focused person, working hard with lots of zeal to attaining the best for yourself and for those around you. We pray that God in His infinite mercy will grant you peace, goodness and direction to achieving your dreams. Once again, happy birthday dear Principal and many happy returns", the group stated.
The Dr Ruky Political Support Group enjoined Deltans to sustain their prayers and support for Senator Ovie OmoAgege as their birthday present to him on his 59th anniversary.