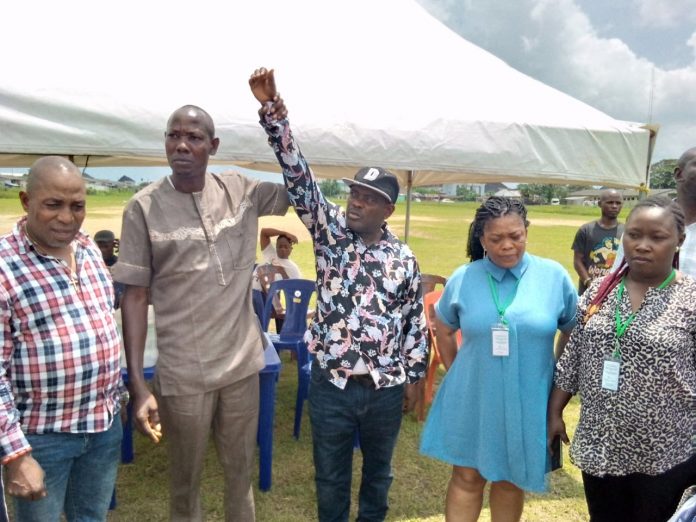 By Ese Adagbra-Mr Monday Okubio has been declared winner and returned unopposed as the Delta State House of Assembly Candidate under the platform of the All Progressive Grand Alliance APGA,. He was declared the winner after pulling all the vote cast by Comrade Clement Oghoje, the Returning Officer of APGA According to him he said a total of 33 delegates with 3 delegates each from the 10 Wards of Udu Local Government Area.
" Having secure the highest and total votes cast I hereby declare Mr Monday Okubio the winner of the primary Election of Udu State Constituency Delta State House of Assembly under the platform of APGA.He is hereby return unopposed"He declared that the election was free and Fair.
In an interview with newsmen Mr Monday Okubio thanked his Party delegates for finding him worthy to elected as their Candidate and promise not to disappoint them but will carry them along if given the mandate by the people.He assured that in his own assessment both the people's Democratic party PDP and the All Progressive Congress APC have been rejected by the people and boasted that the APGA is the only alternative in UDU and Delta State.He concluded by stressing that Chief Great Ovadje Ogboru the Governorship Candidate of the party will win because according to him,he is going to win adding that in as much the 2023 General Elections will be base on Electronic Voting.