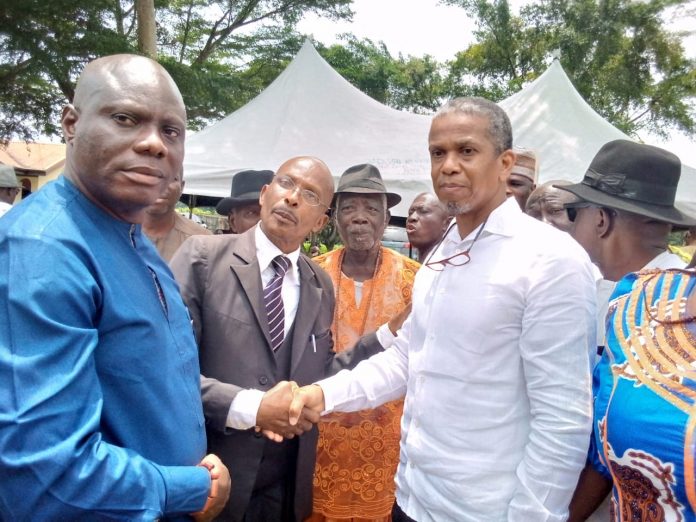 By Kingsley Okoro-Former Minority Leader,of Delta State House Of Assembly and presently Chairman of Okpe Leaders and Elders Council of Okpe Local Government Area of All Progressive Congress APC has declared that Senator Ovie Omo Agege Deputy Senate President and Governorship Candidate of the party will just walk into Delta State Government House Asaba without any stress as a result of his popularity just as he also stressed that with the way things are going the People Democratic party PDP may end up not having Governorship Candidate.
Chief Okpoko who was speaking with Journalists in Ojeidi,Okpe Local Government Area during the visit of Chief Ede Dafinone . the, Delta Central Senatorial Candidate of the party, said that he has no doubt that based on the achievements of Senator Ovie Omo Agege which spread across and beyond Delta Central Senatorial District
" I have no doubt at all Senator Ovie Omo Agege is the Governor of Delta State he is just going to stroll into Government House Asaba without any opposition! Since the PDP may end up not having Candidate.That saying that PDP own Delta State is a mere dream just wait and see.APC is taking over Delta State by 2023.
On his part, Papa Deacon A.F. Affie, also toe the line of Chief Julius Okpoko insisting that 2023 is the right time for APC to take over Delta State and Senator Ovie Omo Agege is going to be the next Governor.