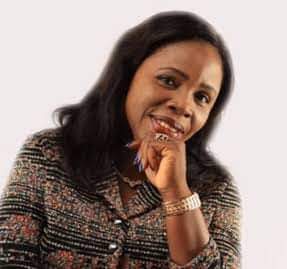 Master trainer, communication strategist and immediate past Head of Department of Mass Communication at the University of Lagos, Prof Abigal Odozi Ogwezzy, will be the Chief Trainer at the 4th edition of Delta State Communication Workshop, DELCOM 2022.
The annual capacity building programmes is sponsored by the state government and organised annually by the Office of the Executive Assistant (Communications) to the governor of Delta State.
The three-day workshop with the Theme "Crisis Communication Management And Strategies in Political Power Transition," is designed to enhance the skills of media and communication appointees of government, selected bloggers, social media influencers and media partners, so as to enable them function more effectively in their assigned responsibilities.
Executive Assistant to Delta State Governor on Communications, Dr Barr Fred Latimore Oghmesivbe, said the Chief Trainer and her colleagues shall take participants through series of brain storming exercise, practicals and group assignments to prepare them for the huge task ahead and be able to discharge their assigned responsibilities with required skills and amazing competence.
He disclosed that Ogwezzy is a world renowned master trainer, a communication strategist par excellence; a professor of Mass Communication, a Chevening scholar with many academic and professional laurels.
"Her teaching and research over the past twenty years were deepened and made manifest with streams of scholarships and grants for researches, fellowships and conferences, both local and international. She holds membership and fellowship of various sectoral and professional bodies.
"She has worked on multi-sector projects and with a number of multilateral and bilateral agencies ranging from Special Projects and Special Service Agreements (SSAs) to short term consultancies as a master trainer, partner, external collaborator or expert on Strategic Communication, Social and Behavioural Change Communication (SBCC), Gender, Media and Public Relations (PR).
"Her engagements on development projects cover communication strategy & action plan, research & documentation, message design and material development, curriculum/training modules and manuals/assessment tools development, writing of technical, policy and executive briefs/capacity building/public and media relations, and scoping & feasibility studies.
"Presently, she is the Technical Adviser to The Collaborative Media Project – Collaborative Media Engagement for Development Inclusivity and Accountability Project, a multi-level intervention for media independence and government accountability funded by MacArthur and administered by Wole Soyinka Centre for Investigative Journalism (WSCIJ).
"She holds a BA (Linguistics), PGD and MSc (Mass Communication) MA (Gender and Development); and PhD (Communication Arts). Her areas of specialization are development communication, public relations, and advertising; with interest in the application of strategic communication to development, especially, the gender dimension.
"As part of her community service, she engages in various professional and sectoral support programmes such as speaking engagements and resource person at workshops, member of jury or chair of panels for journalism and communication activities. Similarly, at various times, she has been a reviewer of several technical documents; chair, keynote/guest speaker, discussant and panellists at various fora; and producer of several development documentaries.
"She was a member, panel of judges Wole Soyinka Award for Investigative Reporting Award (WSIRA), 2008, 2012, 2015, 2016, 2017, 2018, 2019, 2020 and 2021 editions; Chair of WSIRA 2020; Member, International Jury for Documentary Film Category, Africa International Film Festival (AFRIFF) 5th edition; panellist, African Media Barometer-Nigeria 2011; reviewer of several technical documents; chair, keynote/guest speaker, discussant and panellist at various fora; and producer of several development documentaries.
"She was also a panellist at BBC World Questions in 2020, and here is the link: https://www.bbc.co.uk/programmes/w3csz0tg. Furthermore, she was a member, Panel of Judges Advertising Association of Nigeria (ADVAN) Awards For Marketing Excellence West Africa 2017, 2018, 2019and 2021;Chair of ADVAN Awards 2021; 2020; Chair, Panel of Judges The 10th OAAN Poster Awards Sponsored by Outdoor Advertising Association of Nigeria (OAAN) in 2016; member Panel of Judges The 9th OAAN Poster Awards Sponsored by Outdoor Advertising Association of Nigeria (OAAN) in 2015; and resource person, Advertising Practitioners Council of Nigeria (APCON) training workshop on Public/Corporate Communication Management in 2016; and Entry-Level Integrated Marketing Communications 2021 and 2022.
"In 2018, she was on staff exchange programme to Birmingham School of Media, Birmingham City University, Birmingham, United Kingdom under Erasmus+ International staff Mobility, a project funded by European Union. She is also British Chevening Scholar; Laureate, Pulitzer Center on Crisis Reporting, Washington, DC; African Scholar Laureate, African Association of Political Science, (AAPS)/ Harry Frank Guggenheim (HFG) Foundation; Laureate, Council for the Development of Social Science Research in Africa (CODESRIA).
"She also has streams of scholarships and grants to her credit. She won grants to attend 2nd Women Deliver global conference held in Washington DC, USA; and 3rd Women Deliver global conference held in Kuala Lumpur, Malaysia; International Association for the Study of Forced Migration (IASFM) Conference held in Brazil; and ELF Petroleum Coy Ltd, Secondary School Scholarship.
"In her school days as an undergraduate, she was the Best Graduating Student, Department of Linguistics and Communication, University of Port Harcourt (University Convocation Merit Award), 1992. Again, she was Future Creative Leaders Academy (FCLA) Best Teacher of the year in 2018, a competition, sponsored by the Advertising Practitioners Council of Nigeria (APCON).
"She is also a Member, Superbrands Nigeria Council; Member, Board of Trustees, International Press Institute (IPI), Nigerian Chapter; Member, Board of Trustees, International Centre for Investigative Reporting (ICIR); and Vice-Chairperson, Parents Teachers Association (PTA) of Saint Gregorys College, Lagos from July 2017 to July 2022. She is a visiting member of The Guardian editorial board and a member of the editorial boards of journals of media and communication studies.
"On membership of professional bodies, she is a Fellow of the Nigerian Institute of Public Relations (FNIPR); Associate Registered Practitioner of Advertising (ARPA), member, Association of Communication Scholars & Professionals of Nigeria (ACSPN), member, International Association for Media and Communication Research (IAMCR); Member, International Press Institute (IPI), Nigerian Chapter. member, Network on Behavioural Research for Child Survival in Nigeria (NETBRECSIN), Association of Women in Development (AWID), and Association for Promoting Nigerian Languages and Culture (APNILAC).
"In the advancement of teaching and research, she has published articles and books locally and internationally and has been an external examiner at the undergraduate and post graduate levels to various universities; and attended various local and international conferences.
"In all her accomplishments, she has consistently demonstrated enviable hard work, ingenuity and a strong commitment to bring her best in assigned task." Oghenesivbe said.