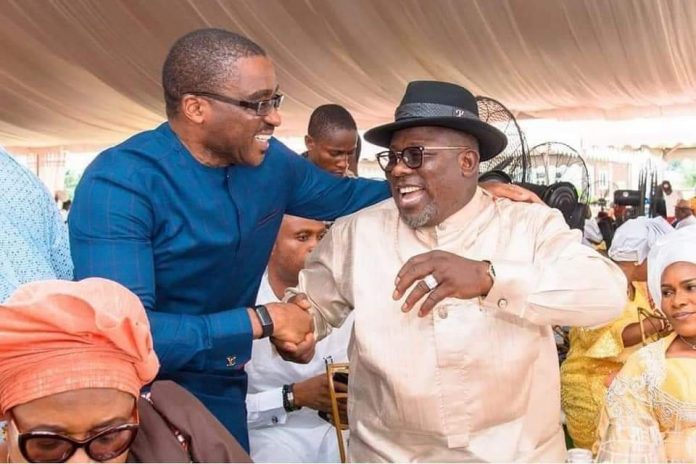 Member Representing Ughelli South Constituency in the Delta State House of Assembly, Hon (Comrade) Reuben Rume Yakubu Izeze, has called on members of the Peoples Democratic Party, PDP in the state to show restraints in their conduct and comments on the legal exercise between Olorogun David Edevbie and Rt Hon (Elder) Sheriff Francis Oborevwori.
Hon Izeze in a statement issued in the early hours of Saturday, entitled "Res Judicata", described the dispute as an argument between two brothers of the same parents which Friday's Supreme Court judgement has brought to an end.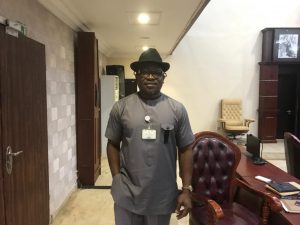 The Lawmaker who is the Chairman, Assembly Committee on Lands, Survey and Urban Development, stated that just like the dispute between the tongue and the teeth, there was neither a victor nor a vanquished in the matter.
He said "Friday 21 October 2022, the Supreme Court finally brought to an end the dispute between two brothers in the intra party issue of who the gubernatorial candidate of the PDP in Delta State should be. For me it was not a battle between foes but rather an argument between brothers of the same parent. And just like that between the tongue and the teeth, there is neither a victor nor a vanquished.
Going forward now that the case was over, Izeze pointed out the urgent need for all sides in the matter to put behind the events of the past and move on for the interest of the party and growth of Delta state.
"I therefore call on all Party members to show restraints in their conduct and comments on this matter. We need all capable hands to be on deck as we approach the general elections especially at a time like this when the opposition Parties are hoping to reap from their perception of a discord amongst us.
"This is not the time to gloat or throw darts at one another because it takes ALL to win a general election unlike the few required to win in an intra party primaries", he emphasized.
The Ughelli South Representative at the State Assembly congratulated both Olorogun David Edevbie and Rt Hon Sheriff Francis Oborevwori for their display of maturity and restraint throughout the course of the argument.
Maintaining that Edevbie and Oborevwori are both great sons of Urhobo Nation who have contributed immensely to the growth and stability of the state, Izeze appealed to the duo to close ranks now that the dispute was over so that the party can face the general elections of 2023 as a united and strong political infantry.
"It is congratulations to all members of the PDP family in Delta State. For Delta State to be fully Sheriffied, we must be unified", Izeze emphasized.