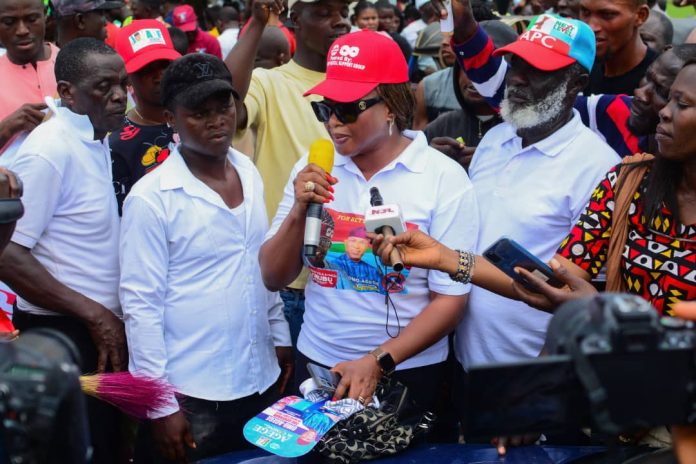 A member of the Tinubu-Shettima Presidential Campaign Council, PCC, Prof Rukevwe Ugwumba has described the large turnout of people at last Saturday one-million-man-match for Tinubu and Omo- Agege in Warri, Delta State as attestation of their general acceptance by Deltans.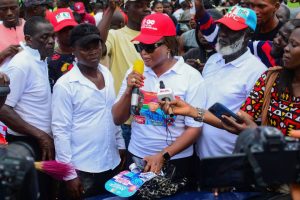 Prof Ugwumba who is the Delta State Coordinator of Tinubu-Shettima APC Support Groups, said during the rally that both Ahmed Bola Tinubu, and Ovie Omo-Agege got enviable track records that endeared them in the heart of the people.
Flanked by large number of her support groups, the frontline politician noted that the long distance walk in solidarity of the APC presidential and governorship candidates was a huge sacrifice and show of love for the duo.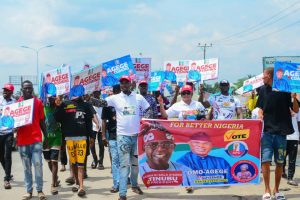 Dwelling on Alhaji Bola Ahmed Tinubu, Prof Ugwumba said the legacies he left behind as Governor of Lagos State, remained evergreen in the mind of the people.
She stated that Nigeria would experience greatest with Tinubu emerging as President, Federal Republic of Nigeria.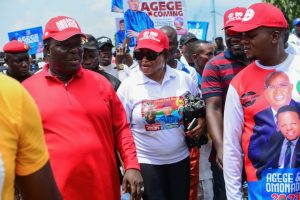 "His Excellency, Ahmed Bola Tinubu is a man of great records. When he was the Governor of Lagos State, he did wonders. He laid foundation of what Lagos is today. He will replicate what he did in lagos across the nation, if elected President of our dear country Nigeria", she stated.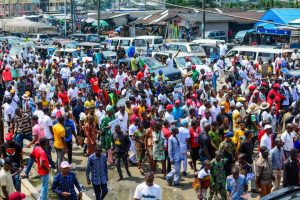 On Senator Ovie Omo-Agege, Prof Ugwumba explained that the Deputy Senate President had provided quality representation to the people of Delta Central Senatorial district.
She explained that Ovie Omo-Agege's achievements in the Senate cut across the senatorial district he represents, saying that he is needed in Delta to progress the state as well well meet the yearnings and aspirations of the people.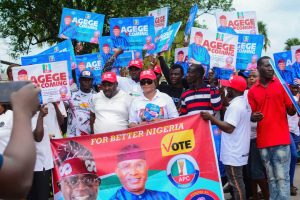 "It is not a hidden fact that achievements of His Excellence, Ovie Omo Agege extended beyond the Delta Central where he represents. I can confidently tell you that he is the incoming Governor of Delta State. The support is massive. You can see the large turn out in the one million man match. We are good to go. I commend the people for their commitment and support for the APC candidates", Prof Ugwumba maintained.
The APC Delta Support Group Coordinator urged the people not to relent in their determination for positive change in the society.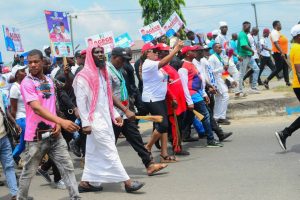 Prof Ugwumba emphasized that Ahmed Bola Tinubu as President and Ovie Omo Agege as Governor of Delta State would usher in the needed desirable positive change.