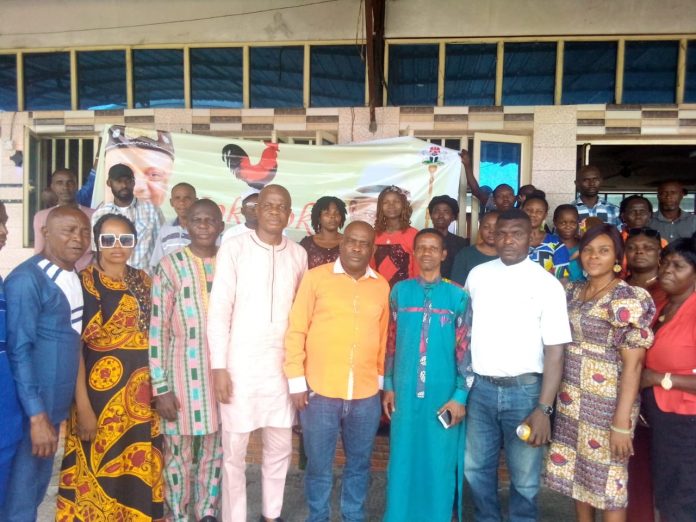 Mr Monday Okubio Delta State House of Assembly Candidate of the All Progressive Grand Alliance APGA Candidate off Udu Constituency, has assured that if he elected he is going to work out an empowerment scheme for Private School Owners where by the State Government where he personaly monitor and moderate soft Grant bee given to individual Private School Owner since they are builders and moulders of education.
He gave this assurance during a Consultation meeting he held with Leaders and Members of the body in Udu,in Udu Local Government Area,he appealed for their support, stating that as a one of them he is duty bound to carry their cross if elected.He said he decided to take a shot at the race having discover that he defeat both candy of the people's Democratic party PDP and the All Progressive Congress APC.
Mr Sonnie Emaniru DG of Mr Peters Omaruaye APGA Delta Central Senatorial District Candidate said the Private School Owners are custodians of Knowledge and urged to vote for All APGA Candidates in general election.
Prince Ovie Sokoh urged the teachers to reach out to their students who are of voting age and their Church members as well.
Papa Adam Adjekuko, a Retired Teacher who said he put in 35 years of Service with the Delta State Government and retired since 2017 but has not been paid his gratuity urged support for Mr Okubio who he said is reliable and trustworthy.
Bishop Peter Onakpoma who spoke on behalf of the body urged Mr Okubio to come with a working Manifesto.But declared their support for the Delta State House of Assembly hopeful.