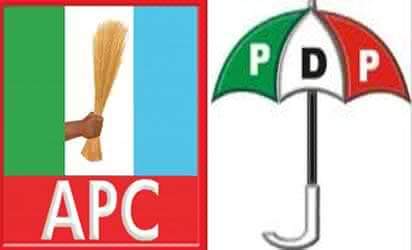 By Sylvester Imonina, Esq.
In a world acclaimed novel titled; "Animal Farm", authored by George Orwell in 1945, there was an animal (character) called Squealer, whose name and ways of leadership was synonymous with lies, empty promises, propaganda, treachery and tyranny. In the said novel, Squealer masterminded and was privy to the manipulation of other animals for the personal aggrandizement of the ruling class.
In the year 2015, APC came into power through marketing of lies and bogus promises. Aside the above, APC capitalized on the gullibility of Nigerians by de-marketing PDP that was fairly managing the resources of our great Nation, Nigeria for the interest of majority of Nigerians. As at today, sacrosanct facts are there for everyone to judge the PDP led government of that time and the present APC brigandage of liars and manipulators!
In Delta State, the sons and daughters of "Squealer" in APC who are suffering and smiling but see nothing wrong with the mismanaged economy of the country are on ignominious journey of deceit again, instead of showing remorse for the travails of Deltans and/ or Nigerians, brought by their lies and manipulations. Instead of their leader in Delta State to apologize or bury his head in shame, he is busy casting aspersions on the good works of PDP led-government in the State. APC Governorship Candidate in Delta State is shamelessly dishing out what he knows best to do; manipulation and giving of false hope!
Deltans should ask him about the empty promises of using his influence to establish a seaport at Okwagbe Community in Ughelli South Local Government Area of the State. The "audio" seaport is no where till date! Also, Deltans should asked him about what happened to the billions of Naira in respect of the abandoned federal road from Amukpe-Sapele to Agbor which was awarded by federal government to his crony(ies). Deltans are not surprise because a leopard does not change its spot.
It is a common fact that some of our brothers and sisters who were/are displaced by flood from their homes are presently in need of basic things of life to keep their bodies and souls together at the internally displaced persons' (IDP) camps. Delta APC, acting through their generalissimo" visited some of the camps without giving a sachet of pure water to them. Rather than do what is expected of a leader, he gave them false hope that he was drawing the attention of the Federal government; that is, NEMA to come to their aid and ameliorate their plight. According to him, his visit was to access the impact of the flood on their lives and nothing more! Oh, what an unchanging character (Squealer of present time).
As if the above mentioned deceit was not enough, few days ago, the said Delta APC Governorship Candidate, Sen. Ovie Omo-Agege visited Okwagbe Community and made bogus/phantom donation of two hundred million naira on behalf of Sen. Bola Tinubu and himself without consulting Sen. Tinubu. This promise was made after Sen. Tinubu who knew his manipulative intention from the beginning, refused to be used by Omo-Agege.
Undiluted information indicates that right from the beginning, Sen. Bola Tinubu never intended to visit any IDP camp in the State. That is, the purported proposed visit was a ruse by Omo-Agege to give his gullible followers false impression that he had good relationship with Sen. Bola Tinubu. Though, discerning minds are aware of the frosty relationship between him and Sen.Tinubu which is a product of treachery against Sen. Tinubu during the presidential primaries of the Party in which Omo-Agege directed Delta APC delegates to vote for Sen. Lawan with the intention of being his vice presidential candidate! Unfortunately for him, his manipulative and "movoriole" moves were detected by Sen. Tinubu.
Presently, there is no hope of Omo-Agege making do with the phantom promises since he does not enjoy the patronage of Sen. Bola Tinubu! In fact, an impeccable source has it that this voyage embarked on by Sen. Omo-Agege was done for the purpose of deceiving Deltans into voting for him in 2023, but Deltans are wiser now.
Deltans should flee from APC, particularly Delta APC and their Squealers whose sole agenda is to have access to the vault of the State. There is no light and/ or hope in their agenda. What APC specializes in is manipulations, lies and giving of false hope. PDP is a better choice and remains disposed towards delivery of dividends of democracy to Deltans.