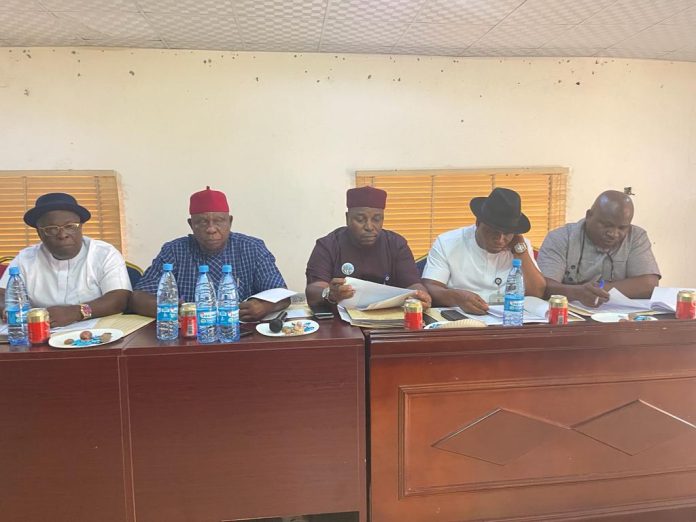 The Delta State House of Assembly Committee on Education, Wednesday began the scrutining of the proposed budget for the education sector in the Appropriation Bill of the state government for the 2023 fiscal year.
Chairman of the Committee, Charles Emetulu, in his opening remarks at the budget defense sessions by heads of the various higher institutions in the state, reaffirmed the commitment of the Committee to the promotion of excellence in the state's education system.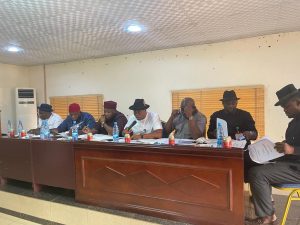 Appearing before the Assembly Committee on Education were the Vice Chancellors of the four state own universities, the Delta State University, Abraka, University of Delta, Agbor, Delta State University of Science and Technology, Ozoro and Dennis Osadebay University, Anwai-Asaba.
Also before the Committee in its first phase of the budget defense session for the education sector, were authorities of the three Polytechnics in the State, College of Education Warri and School of Marine Technology, Burutu in Burutu local government area of the state.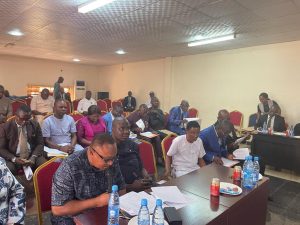 Chairman, Assembly Committee on Education, Charles Emetulu, acknowledged the concerted effort of the state government in the growth of the education sector in the state, saying that the 2023 fiscal year would further consolidate achievements in the sector.
Hon Emetulu, flanked by other members of the Committee including his Deputy, Hon Oboro Preyor called for a more united and focused management team in the various institutions.
He said relationship between Chief Executives and Principal Officers of some of the institutions have been quite disturbing, noting that such development was capable of slowing down progress and academics excellence the institutions.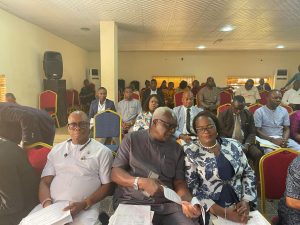 Hon Emetulu who represents Ndokwa West in the House, stated that the Committee should not be inviting authorities on issues that ought to be resolved internally.
Heads of the higher institutions, starting with the Vice Chancellor of the Delta State University, Abraka, Prof Andy Egwuyenga, took time to present their proposed budget for the 2023 fiscal year.
Prof Egwuyenga announced a proposed capital budget of One point Nine billion naira, while his counterpart at the Dennis Osadebay University, Anwai-Asaba, Prof Ben Oghojafor presented One point two-three estimates for capital expenditures for next year.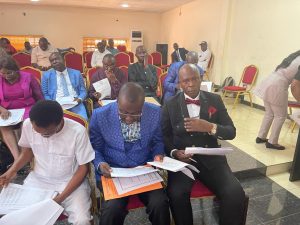 The Rector, Delta State Polytechnic, Otefe- Oghara, Prof Emmanuel Ufuophu-Biri, announced capital budget proposal of One point three billion naira, amongst others.