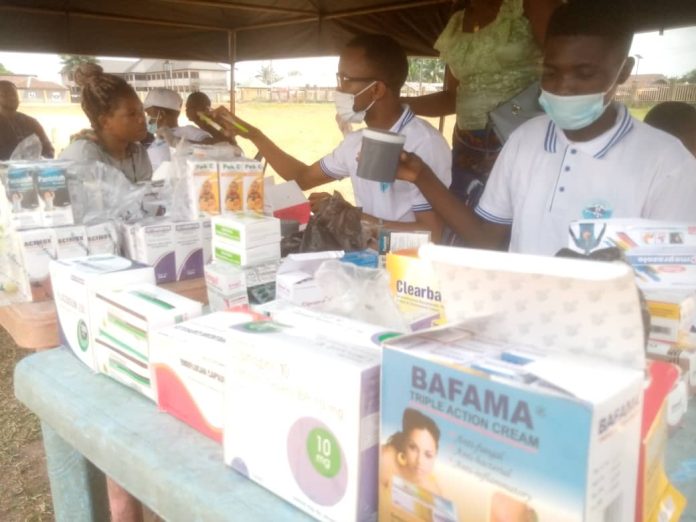 Hundreds of Indigenes and residents of Ukwuani benefited from the free medical outreach put together by the Delta State Commissioner for Finance, Sir Okenmor Fidelis Tilije, in conjunction with Ndokwa/ Ukwuani Medical Professionals.
Sir Tilije at the flag off of the two day programme held at Ezegbu ochu primary school Obiaruku, headquarters of Ukwuani local government area, explained that the free medical treatment was targeted mostly at indigent residents in the locality.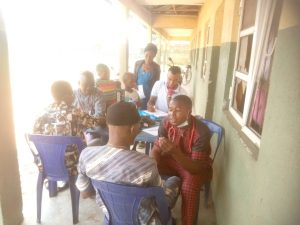 Represented by his Special Assistant, Comrade Andy Atumah, Sir Tilije pointed out that the exercise was in line with Governor Ifeanyi Okowa's led government efforts towards ensuring good health for citizens of the state.
He urged the people to key into the State Government Contributory Health Insurance Scheme and get Specialists medicare in government hospitals across the State.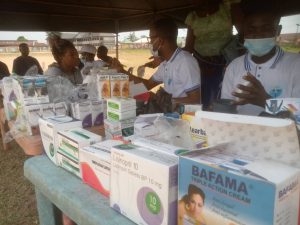 While noting that the turnout of those with health needs for the two day programme underscored the importance of the free medical outreach, Sir Tilije commended the Ndokwa/Ukwuani Medical Professionals for partnering with him to carry out the free medical services.
Chairman, Ndokwa/Ukwuani Medical Professionals Forum, Dr Stephen Ugbome, said over five hundred patients were attended to during the medical outreach.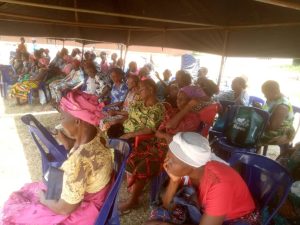 Dr Ugbome also disclosed that the exercise saw the distribution of free medicated eye glasses, eye ointments and various kinds of drugs as well as lectures on Diabetes, hypertension and other health related issues.
He said "We also did two local surgical procedures (lipoma and warts excisions). We had volunteers and medical professionals, including Consultants from University Teaching Hospital, UCH, Ibadan and University of Ibadan Teaching Hospital, UBTH.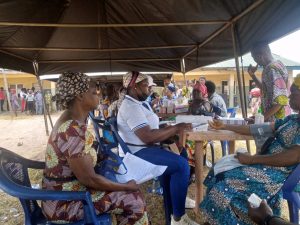 "We had four Doctors and three nurses from asaba, two Doctors each from Abraka and kwale, two Pharmacist from asaba and one from kwale, two Lab Scientist from asaba, and two Ophthalmologist from Agbor", Dr Ugbome stated.
The Councilor Representing Obiaruku Ward 10B, Hon Frank Enefazu commended the Delta State Finance Commissioner, Sir Fidelis Tilije for partnering with the Ndokwa/Ukwuani Medical Professionals Forum, on the medical mission, describing the exercise as a huge success.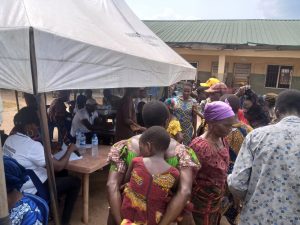 Those tested and treated on different ailment, including sight problems were full of gratitude to the organizers of the medical services as it provided opportunity to be treated for free and even got free medications.