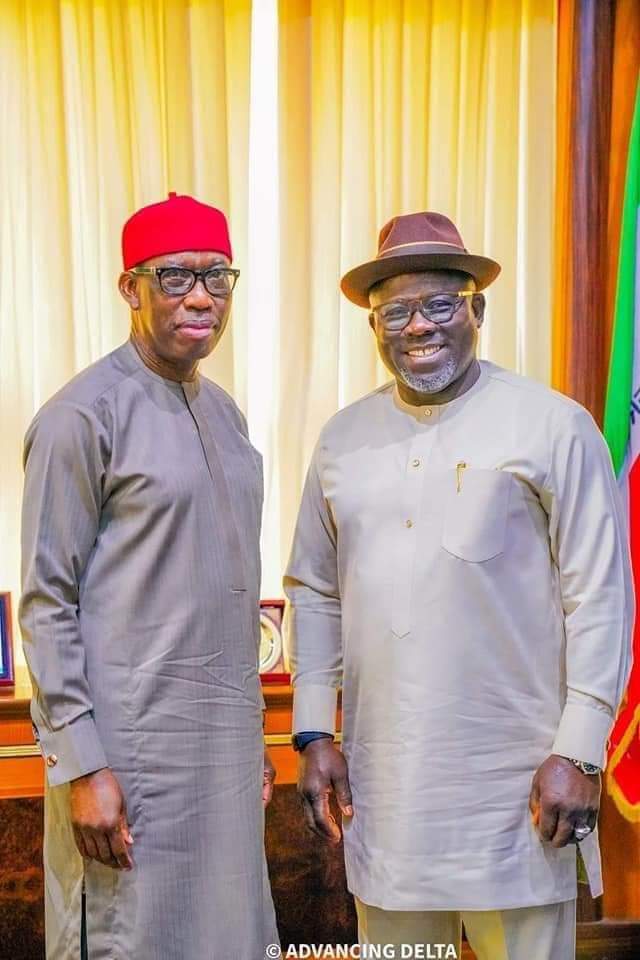 Executive Assistant on Communications to the Vice Presidential Candidate of the Peoples Democratic Party, PDP, and Governor of Delta State, Fred Latimore Oghenesivbe Esq, has assured that no human force will be able to stop PDP from winning both the presidential and governorship elections in Nigeria and Delta State tate.
He gave the assurance on Sunday 1st January, 2023, while speaking as a guest on radio in Lagos, saying that those reported to have left PDP in Delta State over the weekend, have as a matter of fact left long ago, judging from their open and secret political activities before and after governorship primary in the state.
Oghenesivbe noted that the Atiku-Okowa and Sheriff-Onyeme presidential and governorship tickets are divine, such that no mere mortal will be able to stop the move of God, in this political dispensation.
He said PDP has taken over the entire political landscape of Delta State, adding that the governorship candidates of the opposition political parties are in the race to fulfil all righteousness, not to win, because they do not have the required political structures to prosecute their governorship ambitions.
Oghenesivbe who is also the Assistant Deputy Director, Media and Publicity, Campaign Management Committee of PDP in Delta State, further assured that those alleged to have gone astray by joining the All Progressives Congress, APC, a party that inflicted poverty, hunger and sorrows on Nigerians in the past seven years and counting, lack morals, good conscience, self worth and integrity.
"Deltans are not surprised that those who could not justify their political leadership in recent time, and those who performed poorly in elective positions are running away shamefully into a party that is already rejected by the people of Nigeria.
"It must be stated clearly that the exit of such political deviants who have crookedly gone astray into the open evil hands of APC that ruined Nigeria's economy from 2015 till date, and inflicted economic hardship, poverty and hunger on Nigerians, goes to show that they are in politics for selfish personal interests and not to serve the people.
"In Delta, PDP is fully in control of the majority of eligible voters as a result of the monumental achievements of Okowa administration, further strengthened by the credibility, competence and integrity of the party presidential and governorship candidates.
"The Atiku-Okowa presidential ticket and Sheriff-Onyeme governorship ticket are divine and best for Nigerians and Deltans. Political contractors cannot stop what God is about to do in Nigeria and Delta through the divinely annointed PDP candidates.
"PDP urges Deltans and all eligible voters not to worry over few expired politicians who have sold their birth rights for a morsel of bread. They shall surely return to PDP after the general elections," Oghenesivbe assured.