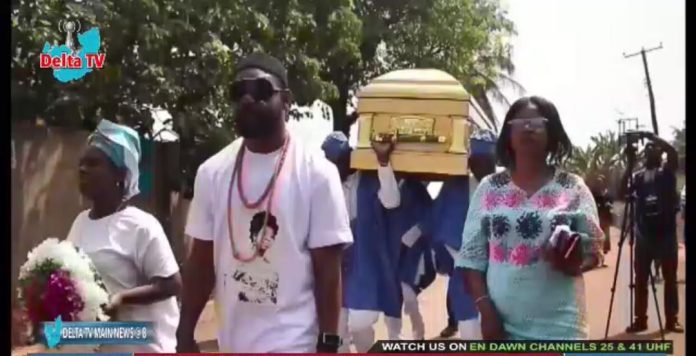 The remains of late Mrs Felicia Nwakanmu Ojeh has been laid to rest in her home town Igbodo in Ika North East local government area, Delta State, amidst tears by children, relatives and some others who came in contact with her while on earth.
At the funeral service in honour of the late Mrs. Ojeh before the interment, christians were reminded of the need to pursue righteousness and live a holy life as commanded by God in order to resurrect in Jesus Christ when death comes.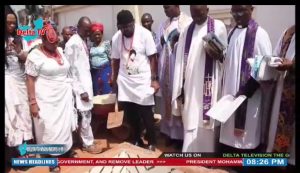 Reverend Cannon Jonathan Ikpoyi gave the admonition in a sermon during the service held at the Saint Georges Anglican Church, Igbodo Ika North East Local Government Area of Delta State.
Reverend Cannon Jonathan urged christians to live right, back their faith with action, and strive to fulfil their purpose on earth, as death came without warning.
He said death was a mere transit from the earth, noting that, as there was resurrection after death, Christians should endeavor to live soberly, righteously and godly in this present world, so as to attain eternity.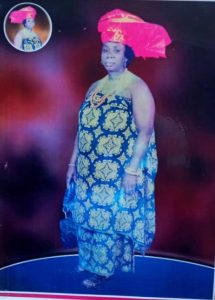 The cleric stressed that the late Felicia Ojeh had concluded her passage on earth and urged the family to take solace in the fact that she lived a worthy life.
The service attended by family members and well-wishers, featured Bible readings by the son of the deceased, Mr Chiedu Ojeh.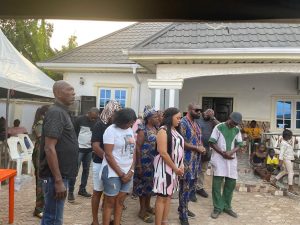 The body was later interred in the family compound at Ndobu, Igbodo, Ika North East Local Government Area amidst sorrowful tears.
Family members, including Chiedu Ojeh, in separate interviews described their late mother as intelligent, selfless, easy going, humble and God fearing.
They said their late mother gave them the necessary support they needed in life and prayed God to grant her soul eternal rest.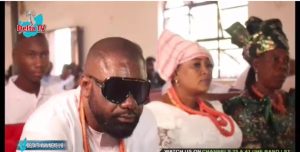 Friends and well wishers commiserated with the family members of the deceased, as they bid their mother farewell in song and dance.
The final journey home to eternity began on Thursday 29th December 2022, with a Service of Songs at her residence, Ndobu quarters Igbodo and had in attendance family members, Anglican Church community, other relatives, friends to the children and well wishers.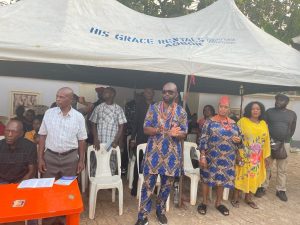 The Late Mrs Felicia Nwakanmu Ojeh, died at 80 years and survived by four children, many grand children and other relatives, amongst whom are Mr Hycenth Ojeh, Mrs Rose Tochukwu (Née Ojeh), Mr festus Chinedu Ojeh and Mrs faith Idimma (Née Ojeh).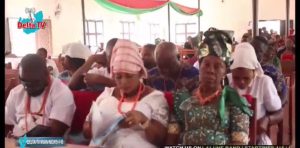 The final burial rites of the late octogenarian who was until her demise a devout Christian and community leader, also featured entertainment of guests with the Anioma music maestro, Chief Ogbuogu leading the pack of other entertainers.