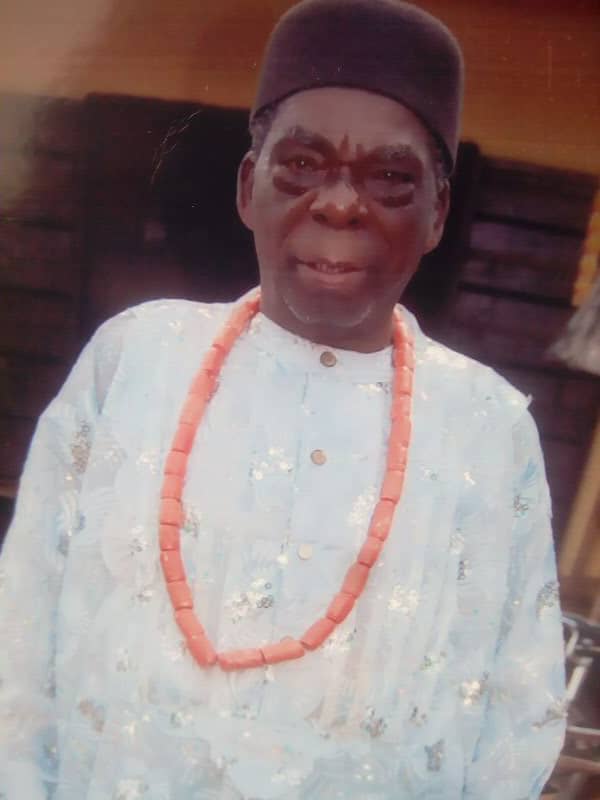 The Ojo Obianukor family of Ogwenzei ni Okofashi, Umutu, in Ukwuani Local Government Area of Delta State, says it is now a year their father, grand father and great grand father, Okwa Ojo Obianukor embarked on a journey of no return at the age of 95.
The eldest surviving son of the late nonagenarian, Hon (Dr) Alphonsus Chukwutem Ojo, who spoke on behalf of himself and members of the family, described the 2nd January 2022 transition to eternal glory of their patriarch as a date that can not be forgotten by the children and every individual that came in contact with the late Okwa Ojo.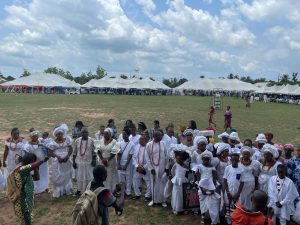 Hon Ojo, a former member of the Delta State House of Assembly and Executive Assistant, Primary Healthcare to Governor of Delta State, said although it was sad and painful to loose such a loving and caring father, the family will however continue to thank God for the fulfilled life lived by their father.
He said Okwa Ojo had his complete dream before his demise at the ripe age of 95.
"It is exactly one year ago our father, grand father, and great grand father, Okwa Ojo Obianukor embarked on a journey of no return. Since that faithful morning when he finally took a bow and left us, there was no day that passes-by without memories of his good deeds that saw him through the 95 years on planet earth.
"He was a great man of many parts. An excellence gentleman till he joined his creator. He was a sage, an enigma, a near perfect being, amiable, trustworthy, a unique socialite, all time jolly good fellow, advocate of peace and grassroots development.
"We mourn him today as always with all our hearts and with gratitude to God for a life well lived. He lived his life in service to God and humanity and left at the ripe age of 95. All his children, grand and great grandchildren and all that came in contact with him surely missed him. We are convinced that he is there seated on that divine place designed for the righteous.
Ojo said in a statement.
The former lawmaker prayed God to continue to rest the soul of their late father and souls of other faithful departed in the bosome of the Lord.
Hon Ojo used the opportunity to thank those that stood with the family all through the trying times and prayed God to bless them abundantly.