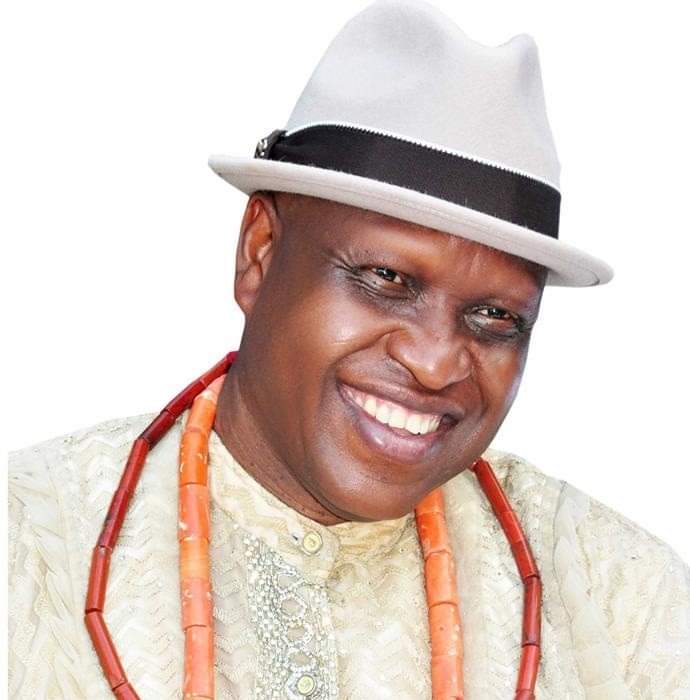 A retired Army Major, John Oudley Ovwufeti has taken a swipe at business mogul and Nigerian politician of the All Progressives Congress, APC, Olorogun O'tega Emerhor, for sponsoring thugs to scatter, disorganise, destroy Bimodal Voter Accreditation System (BVAS) machines and confiscate other electoral materials during March 18, 2023, Governorship and House of Assembly elections in Evwreni kingdom, Ughelli North Local Government Area of Delta State.
Ovwufeti, who is a native of Evwreni in an open letter to Olorogun Emerhor accused him of also using thugs led by his notorious warrior, Mr Marcus Uba, and Adelabu Uba, his long-time Personal Assistant, to beat up and wound peaceful electorates and INEC officials.
He also alleged that the Emerhor's thugs who were in the company of compromised supposed Nigerian soldiers wreaked havoc on the already traumatised people of the Kingdom.
He further described as "a blatant lie" an online publication which alleged that Chief (Hon) Sam Mariere's thugs caused the disruption of elections in Evwreni on March 18.
Retired Major Ovwufeti in the open letter wrote below:
"What a helpless people, what a sad day, what a helpless kingdom!
"Ex-President Ebere Azikiwe Goodluck Jonathan once said that no election is worth the life of a single soul. Is the political situation such that this kind of action is a needed solution?
"I believe the attack and murder of your son on the streets of Lagos said to have been masterminded from Asaba is yet indelible. So is the killing of my son on the streets of Port Harcourt masterminded from Evwreni here. No doubt the pains are still there.
"Let me tell you something. Sir, you have not been on the ground in the politics of Nigeria and, of course, in Evwreni, your town. My assessment is that you're a political financier. Period.
"In Evwreni, here, your town, your votes were poured out on the ground in one of your attempts for political office, and your opponent's votes were thumb printed and ballots dispatched. I decided to protest at a time, and someone in his wisdom, and he was right, pleaded with me that I should not, for the reason that it might be what was happening every were and my protest may be insignificant.
"Asiwaju Bola Ahmed Tinubu, the president-elect, was said to be a mentor and that his rise to what he is today was derived from his mentorship of subordinates. Late Chief Mukoro Mowoe mentored late Chief Samuel Mariere, Scott Emuakpor, Jabin Obahor, and, by extension, Dr, Mudiaga Odje. These are within Evwreni Kingdom. And so it cuts across other Urhobo Kingdoms. To what extent, Sir, have you mentored your subordinates is probably concealed?
"An online publisher has alleged that Chief (Hon) Sam Mariere's thugs caused the disruption of elections in Evwreni. This is a blatant lie. Urevwe community was better prepared for the intruders and neutralised the forces of your commander, Marcus Uba. I am not a true follower of Hon. Mariere, but I will always say the truth irrespective of who is involved.
"As a sitting Evwreni Peace and Reconciliation Committee Chairman, this act of desperation is a fathom coup against your land, Evwreni. Or so, I think. No matter the amount of darkness that covers the truth, it must emerge one day."