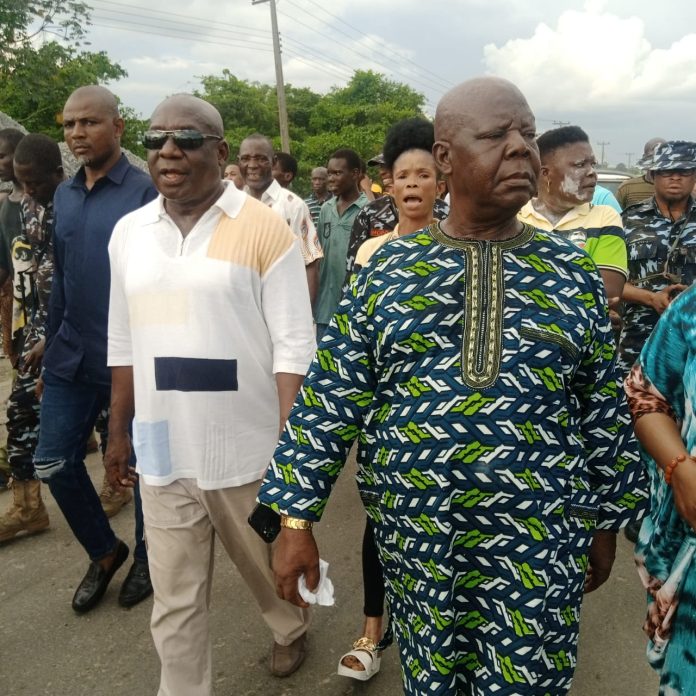 UGHELLI -THE Peoples Democratic Party, PDP in Ughelli South Local Government Area, Delta State, Sunday, held a thanksgiving service in appreciation to God for the victory of Rt Hon Sheriff Oborevwori and his Deputy, Sir Monday Onyeme at the March 18 governorship election.
At the service held at St. Matthew's Anglican Church, Ovwor-Olomu, a leader of party in the State, Olorogun John Oguma, who led the people to the thanksgiving, noted that it was God that gave the party victory at the gubernatorial election.
Oguma, who donated a soundproof power generating set to the Church, said "The taste of the pudding is in the eating; we went for a battle field and God gave the victory to us, so we have to return the glory back to Him.
"We have won the election and my word to the people is that they should be patient, it will get to everybody."
Vicar of the church, Rev. Festus Azikiwe in a sermon, said Oborevwori"s victory was an act of God.
Saying that thanksgiving was an act of appreciation to God for what he has done, he said; "one of the benefits we receive from God when we thank Him is that He will take over our battles."
Citing John 3:37, he said; "no one can receive anything on earth except it is given to him from above and we believe that before you can get anything on earth here, it must be given to you from above.
"Another benefit is that thanksgiving is a catalyst for multiplication, Jesus was able to feed the 5000 people in the wilderness were food cannot be bought. We were told from the Bible that five loaves of bread and three small fishes, he did not pray there but He thanked God and multiplication came and everyone there was fed."