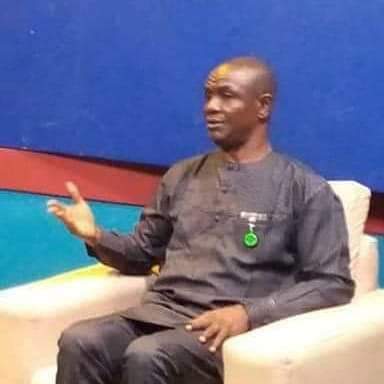 Executive Assistant on Strategic Communications to Delta State Governor, Olorogun Barr Fred Latimore Oghenesivbe, has said that Governor-Elect, Rt Hon Sheriff Francis Oborevwori, at several media engagements and electioneering campaigns assured all Deltans that he would complete all ongoing projects of the Okowa administration and execute new ones across the three senstorial districts.
Oghenesivbe who was speaking on Friday as Guest of Delta Television public affairs programme " Morning Ride", asserted that there are obvious similarities in the visions of the State governor, Senator Dr Ifeanyi Arthur Okowa, CON, and that of the Governor-Elect, Elder Oborevwori, which is to build a prosperous Delta State, where substantial socioeconomic and infrastructure development is consistently upscaled for greater Delta.
He disclosed that the M.O.R.E agenda of the incoming government flows directly from the strong desire of the Governor-Elect to build on the enviable legacies of governor Okowa, and in the same token introduce new economic reforms that would ultimately take Delta to the next level; by ensuring Meaningful Development, Opportunity for all Deltans, Realistic Reforms and Enhanced Peace and Security.
"The Governor-Elect, Rt Hon Sheriff Francis Oborevwori, assured Deltans during his electioneering campaigns and media engagements that he would ensure continuity in government by completing all ongoing projects that could not be completed by our amiable governor, Senator Dr Ifeanyi Arthur Okowa, CON, before handing over on May 29, 2023.
"Completing ongoing projects by incoming administration connotes sustainable infrastructure development and economic growth for the State, because abandoned projects translates to wasted tax payers money and scarce resources.
"It follows that there shall be no abandoned projects as power is transmitted on May 29.The temple of development shall be accelerated while job and wealth creation improved upon substantially within the next four years and beyond.
"The incoming governor is a man of integrity, a grassroots politician who has openly acknowledged governor Okowa as his mentor and leader, irrespective of the doctrine of separation of power, because the three arms of government, though separate, work hand-in-hand to deliver dividends of democracy and good governance to the people.
"Sustainable development and economic growth shall uniquely flow from Stronger Delta to M.O.R.E agenda, from May 29," Oghenesivbe assured.
As for the May 29 Inauguration of the Governor-Elect, His Excellency, Rt Hon Sheriff Francis Oborevwori, and the Deputy Governor_Elect, Sir Monday Onyeme, Oghenesivbe said arrangements are in top gear to ensure a superlative celebration and smooth transmission of power.
He disclosed that there shall be Valedictory Dinner in honour of Governor Okowa and his amiable wife, Her Excellency Dame Edith Okowa while the Inauguration ceremony will take place at the Stephen Keshi International Stadium, Asaba, beginning from 10am. He advised invited guests to be seated on or before 9:00am.
According to Oghenesivbe, Delta Annual Praise and Worship Day shall take place at the Dome Event Centre, Asaba, on May 29 from 5pm in the evening, adding that the Annual Thanksgiving Day has been passed into Law in the state, and has become State Event every May 29.
"The pre inauguration events are strictly by invitation, but the inauguration ceremony and the Praise and Worship will commence at 10am and 5pm respectively, on May 29, and will accommodate reasonable number of Deltans from across the state.
"May 29, is certainly going to be a day of joy and the two events will attract top government functionaries, party leaders, captains of industry and people from all walks of life," Oghenesivbe added
"