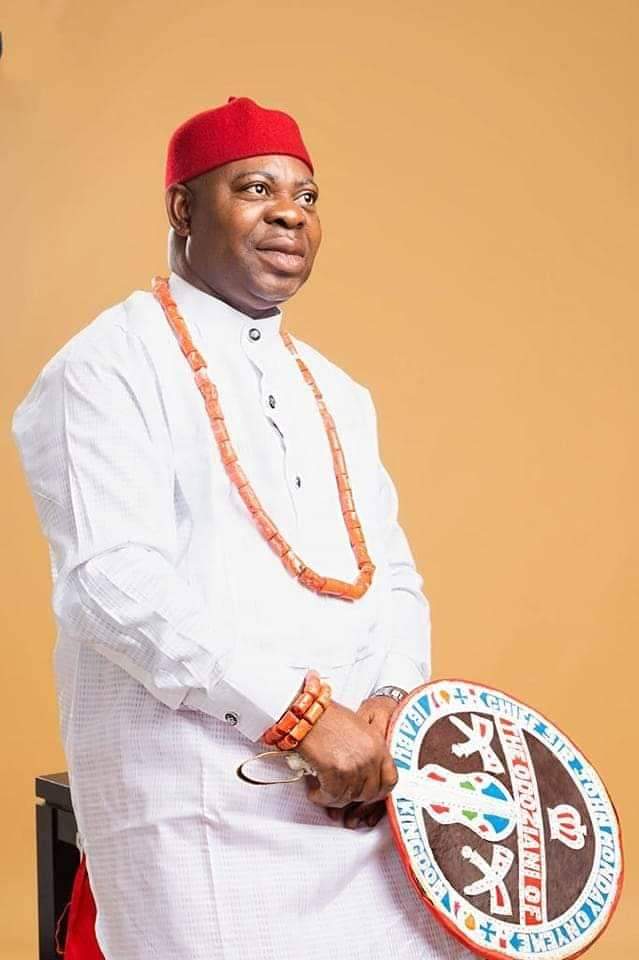 By Barth Ozah
The wish of every grown-up man or woman seeking life partner is to have one that is reliable, resourceful and loyal. Same thing is applicable to a governor who wants to succeed in office.
Succeeding in office requires the ability of the principal to select the team that will enable him cross the "T and dot the I". This is because, being elected into office is one thing, but to succeed in service delivery and remaining afloat in the body polity is another thing all together.
Few months after taking the gauntlet of leadership following their victorious outing in a hotly contested election, Governor Sherriff Oborevwori and his Deputy, Sir Monday Onyeme can best be described as a perfect duo.
Their approach to governance can suffice given that within the period under review, there is fresh impetus in the governance of the oil rich state.
They have offered leadership that has elicited the confidence of Deltans, which even the members of the opposition parties can attest.
Of particular note is Sir Onyeme's uncommon maturity and dexterity in handling assignments, which either fall within his constitutional purview or are delegated to him by his Boss and the governor of the state.
Onyeme has exhibited impressive focus and determination in supporting the governor to succeed in the task of delivering dividends of democracy to the people.
Since the advent of the present democratic dispensation, Delta state has been blessed with deputy governors such that there has not been any crisis that has arisen between the occupiers of office of the governor and that of the deputy in the state.
Today, Onyeme as the deputy, given the qualities of his approach to governance and leadership in general one can confidently affirm that yet again, Delta state has been blessed with a loyal and supportive deputy governor.
According to philosophers, 'Humility is the ability to give up one's pride and still retain ones dignity'. That is what Sir Monday Onyeme is made of and which has also distinguished him among his peers. He listens to every detail patiently and responds calmly.
He is a modern politician imbued with good heart, sound knowledge and can also be described as a technocrat. A man who believes and funds education for the masses, is a man for the future.
A man becomes great by his work, action, behavior and by his deeds. He is a great man, is not always determined in terms of how rich or status he has… His greatness is often reflected in the politeness with which he relates with others and by his helping and kind nature.
The great man theory of leadership suggests that some individuals are born with characteristics that naturally make them skilled leaders; the Delta State deputy governor belongs to this category.
Good leaders are those who talk about what needs to happen and then do something about it or have a bias for positive action. A man with a bias for pragmatic action does not freeze in times of uncertainty or when a decision needs to be made. They courageously decide and act and hold themselves accountable for their decisions and actions.
By his activities, even before and now, as number two citizen in Delta State, Sir Monday Onyeme has possessed self-awareness, garnered credibility, focused on relationship-building, manifested a bias for action, exhibited humility and empowered others. Succinctly put, that is Onyeme.
Since May 29, 2023 when he was administered with the oath of office as the deputy governor of Delta state, his office has turned to Mecca of some sort, playing host to various communities, groups and associations, who are coming not only to felicitate him and his principal, but to also present their requests to the new administration. None of the groups has left unsatisfied.
The birth of an administration in a democratic structure is often heralded with litanies of requests from the people and the reasons for that are obvious – to get government intervention or attention directly or indirectly, on areas of need.
Worthy of commendation is a government that is willing to listen through roburst engagement and that is the template of Oborevwori's administration. The administration is determined to engage the people who gave them overwhelming mandates to govern.
Today, even in the ranks of the opposition parties, there is a growing consensus that the Oborevwori administration appears poised to do MORE for Deltans and bring genuine governance to the people.
And this can be traceable to combination of a governor and deputy governor that are people oriented and selfless.
Hon. Barth is a journalist and currently the Councillor representing ward 7, Ndokwa West LGA.