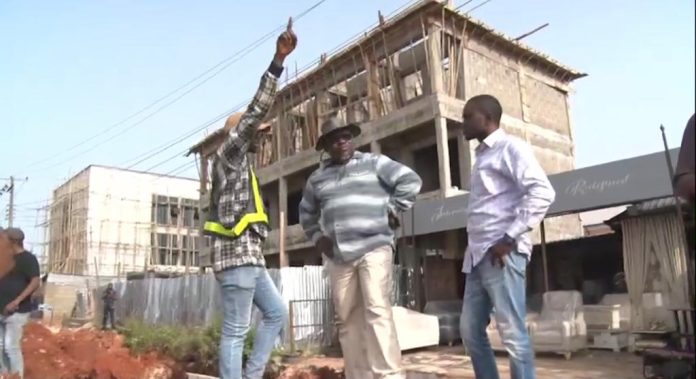 Delta State Commissioner for Works, Highways and Urban Roads, Comrade Reuben Izeze, Wednesday, inspected the ongoing drainage and road expansion project in part of Asaba metropolis, with an assurance of government commitment to consolidating infrastructural renewal in the state capital and other urban and rural centres across the state.
Comrade Izeze was at Ibusa Road- Koka Junction interchange in Asaba for on the spot assessment of progress of work on the project.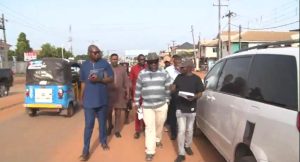 The reconstruction and expansion of the drainage system at Ibusa Road Asaba, according to the Works Commissioner, Highways and Urban Roads, was originally meant to de-flood adjoining streets and roads from the Koka interchange in the capital city.
Comrade Izeze disclosed that the project is a continuation of the work done by the previous administration towards seeking solution to flooding challenges in the locality whenever it rains.
He stated that Governor Sheriff Oborevwori's commitment to ensuring quality infrastructure as well as addressing issues of concern to the people, brought about the expansion of the work to ensure the problem is permanently resolved.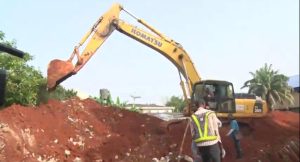 The Works Commissioner explained that when the Governor noticed the heavy flooding on the Ibusa Road, he decided to tackle it by awarding the construction of additional one point three kilometer drainage to the initial one point five kilometers to link up with the storm drains and to the river.
Comrade Izeze stated further that the Governor's vision will come to fruition at the appropriate time and Deltans and residents of the state capital, particularly those who come to Ibusa Road will be the beneficiaries of the project.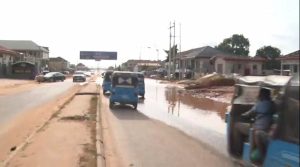 The Works Commissioner expressed satisfaction with the quality and speed of work done on the project assuring that the contractor would deliver the project before the end of the estimated time, which is within 6 months.
He said Governor Oborevwori had promised Deltans MORE and that is what he is doing across the state and requires the support and cooperation of the people.
Izeze said adequate compensations have been paid to owners of property along the drain channels for the inconveniences, stressing that no property would be destroyed without compensating the owner.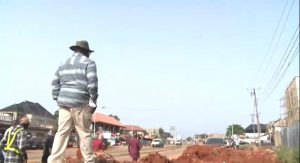 According to Izeze, for those who know Sheriff Oborevwori, one of the things going for him, as part of his life story is human empathy.
He explained that the Governor will never go into any property with due approval to build and touch it or eject the occupants without following due process and ensuring that compensation is paid.
The Works Commissioner assured that in the cause of time, the Ibusa road will have to be lifted to be at the same level or slightly above the existing drains.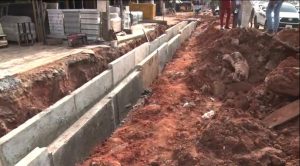 Izeze was conducted round the project site by officials of the ministry and the contracting firm.
The projects inspection across the state, continues.