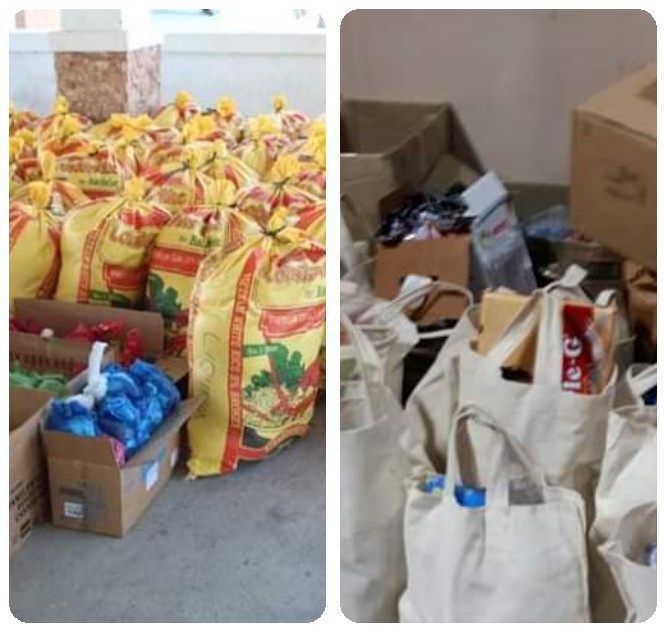 By Patrick Ochei
In view of the Coronavirus pandemic, the Heroes Aglow Gospel Ministry a.k.a Heroes Family has decided to distribute food and medicines to its members and Deltans across different centres in Asaba and Okpanam within the period of the lockdown to prevent further spread of the Covid-19.
According to the church in-house communication and flier printed for that purpose, various food distribution centres were created for the purpose of reaching their members and other citizens in their localities and hand them food and medicines according to their needs.
Speaking with the Senior Pastor of the Church, Pastor Elvis Peters Uto, he confirmed the initiative and stated that at this point the church had decided to cooperate with Government by shutting down to enable everybody observe the safety measures as announced by Government.
Pastor Uto averred that because most people were going to be staying indoors within the period of lockdown without working, it was going to be difficult for them to cope with hunger.
His words, "We cared for our members and reached out to others before now knowing the economic realities of our country. However, it is more critical this time having them to stay at home and everybody bearing his own cross.
"While we were shutting down, we also decided we were not going to leave them like that. Based on this we decided to create food distribution centres close to their houses to enable us feed them during this period of total lockdown.
"Those of us in the church who are on essential duties will be engaged to help distribute these foods and medicines to our members and paradventure any one in their neighbourhoods who may also be in need of food or medicine within this time".
The man of God further advised Christians to adhere strictly to government's directive and carefully observe all precautionary measures as directed.
He said that "Even though our faith is intact in God, whose report we believe, there is still need to obey those in authority."
He therefore prayed for quick disappearance of the pandemic from the surface of the earth, maintaining that it came to pass.