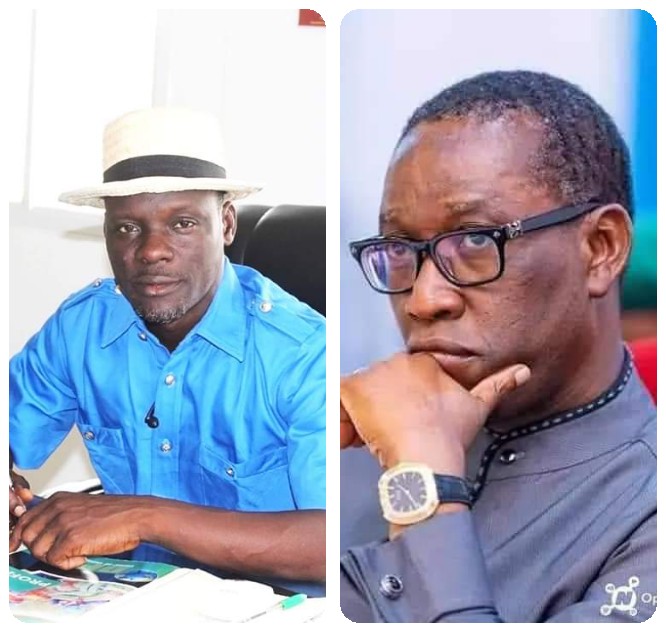 A traditional High Chief in ancient Gbaramatu Kingdom, Chief (Comrade) Sheriff Mulade has appealed to the Delta State Governor Dr. Ifeanyi Okowa to include notable technical schools and colleges of education located in Ijaw and Itsekiri areas of the State in his planned school upgrade to universities.
Chief Mulade, the Ibe-sorimowei of Gbaramatu Kingdom and the National Coordinator of Center for Peace and Environmental Justice, CEPEJ, made the apoeal at Benikrukru Town in Warri South West LGA of the Delta State, while addressing newsmen on the planned upgrade of some institutions to universities in the State.
The peace advocate alleged that the planned upgrade of Collage of Education Agbor to a University of Education; the Anwai Campus of DELSU to a University of Agriculture; as well as the Delta State Polytechnic, Ozoro to a University of Science and Technology, was calculated at upgrading only College of Education Agbor, but to douse tension and avoid open confrontation and accusations from other quarters of the State, the Governor technically included two other schools.
Chief Mulade who is also an educationist, further appealed to Governor Ifeanyi Okowa to include the School of Marine Technology, Burutu, the College of Education, Warri and Sinebe College, Bomadi to give a sense of belonging to Ijaw and Itsekiri ethnic groups in the planned school upgrade as development projects.
He said the Marine School of Technology, Burutu should be upgraded to a University of Fisheries, Marine and Environmental Studies; the Collage of Education Warri to a University of Peace and Conflict Studies; the Sinebe College, Bomadi to a University of Youths Development and Leadership; while the State School of Nursing Ofuoma-Ughelli to a University of Nursing and Midwifery Studies. He said when this is done, it will improve the educational prowess of the ethnic nationalities and the State in general.
Comrade Mulade noted that failure to upgrade any of the recommended institutions in Ijaw and Itsekiri areas of the State would be regarded as a deliberate plan by the Governor to neglect the cry of the people and worsen the educational situation of the affected areas.
He said it would be unfair to the Ijaws and Itsekiris of the State if the Governor ignored this appeal because they are the ethnic groups that contribute the largest financial quota to the State's development funds.