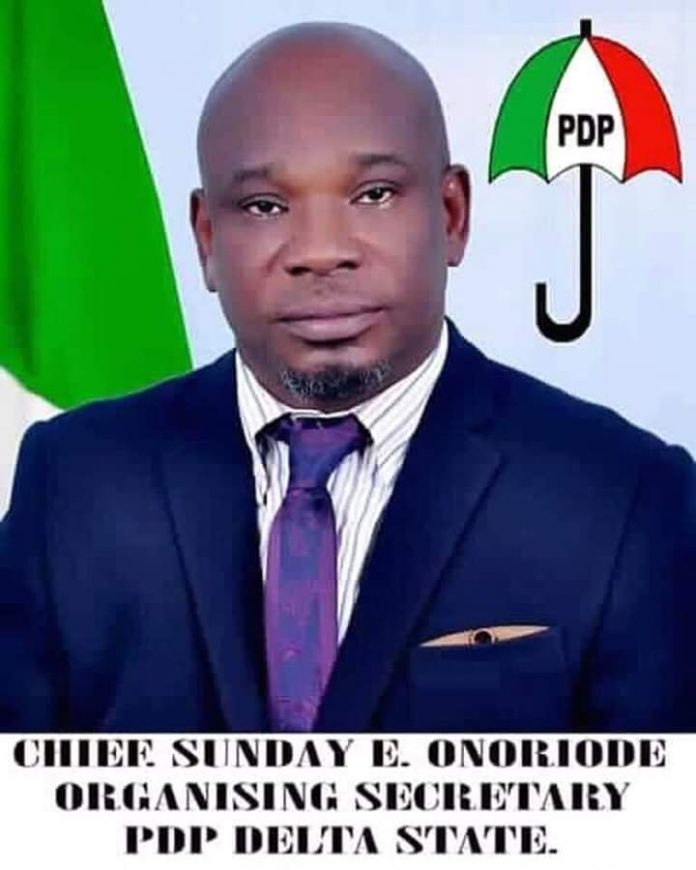 Executive Assistant to the governor of Delta State on Communications, Dr Barr Fred Latimore Oghenesivbe, has said that the State electoral commission will do justice to the forthcoming local government elections.
The EACGOV gave the assurance in a public affairs Radio programme on Tuesday 9th January, 2021, saying that the state governor is a well grounded politician, a man of equity and justice, not minding the political divide when it comes to popularity of candidates and the peoples choice.
Oghenesivbe posited that there is no cause for alarm by the opposition parties because the Labour Party, won Ethiope East Constituency in 2015, and APC also won that constituency in 2019, due to, what he called the Abraka peoples factor, saying that political strategists from the Abraka axis of the PDP, cannot claim that they are doing well in ensuring the victory of the party in the LGA, other than divide and rule politics for their selfish interests and primitive wealth accumulation.
He further posited that under Gov Okowa, PDP grew in multifaceted dimensions and garnered landslide victories due to his consummate leadership and good governance since 2015, and still counting.
He assured that PDP will win the forthcoming council election in Ethiope East, because the new candidate, Hon Victor Ofobruekueta, exhibits reasonable grassroots connection, loved and appreciated by the majority of leaders in the LGA, saying that Ofobrukueta is humble, well read, matured in reasoning and character, and will certainly do the needful to bring dividends of democracy to the people in line with the Stronger Delta agenda of this administration.
Oghenesivbe said PDP in Ethiope East will win the LGA House of Assembly election in 2023, if the deceptive politicians from Abraka axis of the party make amend and stop their plan to want to retire Agbon party leaders, saying that some of those cracked elements in Abraka politics have been deceiving the state political structure for too long, and are about now planning to take full control and criminally exclude great Agbon political leaders from active politics,except members of their tiny cabal, a project that is dead on arrival.
He said the LGA PDP leader, Chief Bernard Edewor is too weak and under the influence and control of the State Party Organising Secretary, Chief Sunday Onoriode, which is why Edewor is helpless and lack the capacity to take the party from past electioneering failure to victory.
Oghenesivbe suggested that unless Chief Bernard Edewor is removed as leader of PDP in Ethiope East, the party will not record any meaningful progress, adding that even though the truth is bitter, it must be said to save the party from primitive divide and rule system, crafted by some political contractors.
"Time to tell the bitter truth about Ethiope East PDP politics is now. And until those who are crashing the party for selfish political reasons repent from their selfish scheming. Ethiope East will remain in the exclusive commercial political deal of some political underdogs,, and their tiny cabal.
"They continue to deceive our state party leader and governor about the true happenings in Ethiope East, for their selfish interest. Their scheming will no longer prosper.
"Time is now to stop the radical hijack by some Abraka political underdogs and their few partners in Agbon axis, so as to make Ethiope East PDP great again for the benefit of the party," Oghenesivbe said