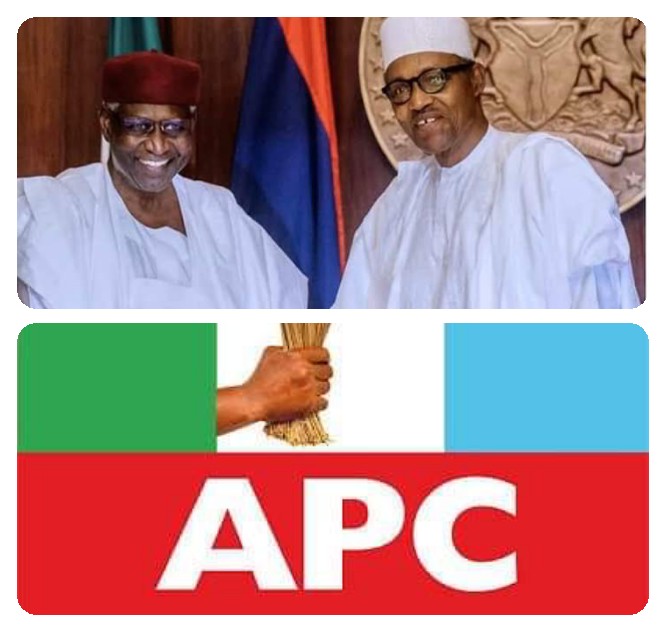 All Progressives Congress (APC), Delta State condoles with President Muhammadu Buhari and Nigerians over the demise of Abba Kyari, the Chief of Staff to the President of the Federal Republic of Nigeria, and other Nigerians whose lives were caught short by the cold hands of Coronavirus. The death of Abba Kyari came as a shock to Delta APC family and indeed most Deltans!
Before his death, Abba Kyari was the engine room of the Presidency, in view of the position he occupied; deploying his wealth of experience to manage, to the admiration of most Nigerians. He shall indeed be missed by Mr. President, APC family and Nigerians in general.
Delta APC is pained by the death of a medical Doctor who lost his life in the course of his duty to our fatherland, Nigeria. Also, our hearts go out to the families of 16 others who have lost their lives in Nigeria to the ravaging Covid-19, presently plaguing the entire human race.
We join hands with others to pray to God to receive their souls, with the hope that those of us who are still on the mother Earth will do our best possible in halting the menace of Covid-19 and other ravaging murderous diseases.
We commend the health workers that have sacrificed so much to contain the pandemic. Despite the novelty of Covid-19, and limited resources, our health Workers have being battling the scourge of Covid-19 and other diseases like lassa fever, with uncommon mental dexterity and professionalism. They remain our Heroes. We shall continue to offer prayers for their safety and well-being, and we urge them not to rest on their oars.
APC, Delta calls for wholistic review of the welfare packages of health workers in line with international best practices. In fact, there is need for total support and collective actions for health Workers and the Health sector. Their love and labour for our dear Nation must not go unrewarded. A Labourer deserves his wages.
At this perilous time, we urge Deltans and Nigerians to abide by the safety tips and measures put in place by Government at various levels. We believe that in no distant, this common enemy (Covid-19) of mankind shall be subdued.
Sylvester Imonina, Esq.,
Publicity Secretary, APC, Delta State.
18th April, 2020.