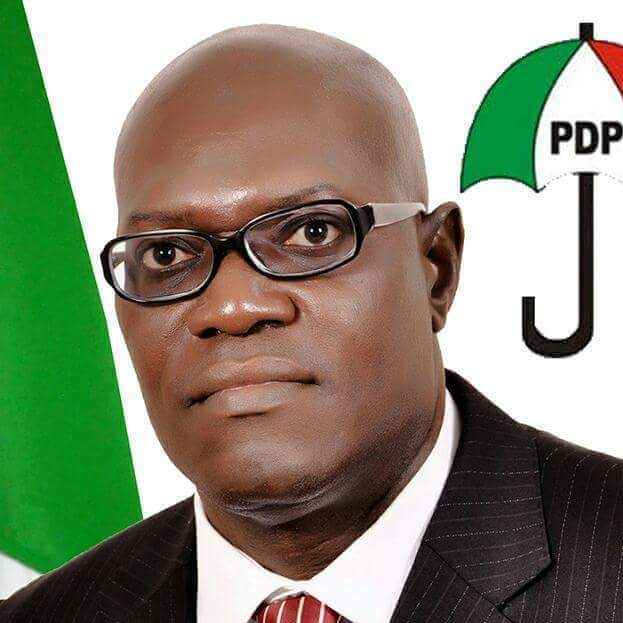 Perturbed by earlier media reports on alleged imposition of executive on the Forum of Local Government Party Chairmen of Peoples Democratic Party (PDP) in Delta state, the embattled state chairman, Kingsley Esiso, on Friday, allegedly compelled the local government chairmen of the party and obtained vote of confidence from them by force.
It was gathered that troubled Esiso had earlier threatened to slam sanctions on the chairmen should he lose the vote of confidence which automatically means endorsement for his second tenure bid.
A text message which was sent to the chairmen on Wednesday, sighted by this medium, had compelled all chairmen to unfailingly attend the meeting where the vote confidence was passed on the state party chairman at the Valerie Hotel, Asaba on Friday.
Our impeccable sources disclosed that the state PDP local government areas chapter chairmen forum met at the Valerie Hotel, Asaba Friday where the forum eulogized Esiso for his pivotal role at bringing unity to the party for conducting transparent primaries at the just concluded PDP congresses across the 25 local government areas of the State.
To ensure continuity, the forum reiterated that Esiso should be given a second term as the party chairman in the state to consolidate the multiple developments.
One of the chairmen who pleaded anonymity said the state chairman of the party was furious with unfavourable media reports concerning his second tenure bid and had to save his face with this new development.
The meeting which was attended by 23 chairmen except two who took excuses, the chairman of the forum, Isaac Wilkie moved for the motion for the vote of confidence on the state chairman, describing him as a performing chairman who has credibly done well.
However, all attempts to reach the state chairman of the party, Kingsley Esiso, did not yield result as his number was not reachable at press time.
Iteveh Ekpokpobe, anchored the story…