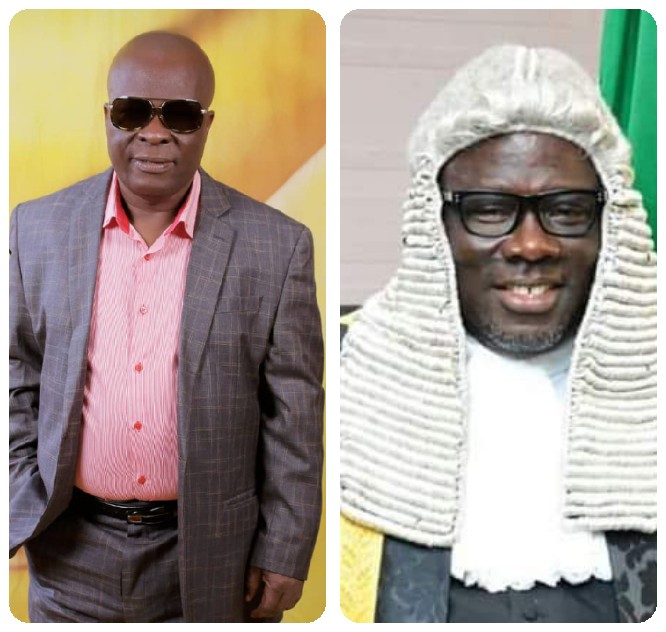 ---
The Member Representing Udu State Constituency in the Delta State House of Assembly, Hon. (Chief) Peter Okagbare Uviejitobor, has expressed appreciation to the people of Udu local government area for their massive support for over the past five years.
Hon. Uviejitobor who is currently a second term member in the lawmaking House, conveyed this appreciation on the occasion of the First Anniversary of the Seventh Delta State House of Assembly on Wednesday, June 10, 2020.
Commending the people for their support so far, the lawmaker lauded Udu constituents for changing the narratives by choosing PDP as their best choice as they massively voted Sen. (Dr.) Ifeanyi Okowa as governor and himself as House of Assembly member.
According to him, "sweet as the journey for the past one year seems to be, there were still some challenges that slowed pace of development. He noted that the journey into the one year anniversary was greeted with Tribunal cases which was finalised at the Appeal Court with victory in our favour. Then came the Novel Coronavirus which has been slowing the global economic growth".
Reeling out his scorecard in past one year, Hon. Uviejitobor said that, as part of his responsibility to Udu people, he has commenced the constructions of two blocks of 6 class rooms with offices each at Okpaka Secondary School, Okpaka and Panama Primary School, Orhuwhorun as his first year constituency project in this administration.
He said through the Ministry of Education, he also influenced the renovation of two blocks of classroom at Egini Secondary School, Egini Udu LGA.
The Lawmaker also disclosed that as part of his responsibility to his people, he has appointed over 40 persons in Udu as aides, receiving sustainable amount of money every month, maintaining that, with the kind support of Governor Okowa, he has been able to also influence good numbers of Udu sons and daughters' appointment into the present administration than ever since inception of democracy.
In the area of road, the lawmaker said for the past one year, he ensured that the failed portions of Express Junction, Ovwian, Cross and Stop Ekete, Owhase Junction, front of Udu Garage, Udu Road and others are fixed for good use while construction of Ogodogu Road, Ovwian, Orhuwhorun Main Town Road and Hon. Peter Uviejitobor Link Road, Orhuwhorun among others are on-going.
As part of his responsibility to Constituents at a time of need, the lawmaker said he distributed food items worth over 6 million naira to the 32 communities in Udu which includes the residents in DSC Steel Town to cushion the hardship occasioned by COVID-19 pandemic lockdown in the state.
Hon Peter Uviejitobor appealed to the people to reframe from gossip and falsehood about their leaders and representatives, noting that such attitude is capable of impeding rapid development of the constituency.
He appreciated the State Governor, Sen. (Dr.) Ifeanyi Okowa for the love and support towards him and Udu Constituency, stating that Okowa's developmental stride across the state, especially in this time of global economy recession due to Covid-19 pandemic is highly commendadble.
End