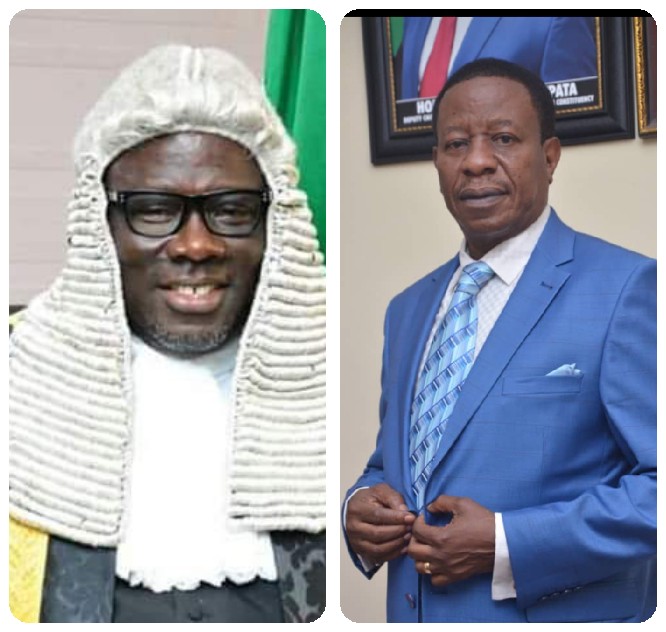 The Deputy Chief Whip of the State House of Assembly, Hon (Chief) Solomon Ighrakpata, says one year of the 7th Delta State House of Assembly has been very eventful.
Hon Ighrakpata who represents Uvwie Constituency in the House, attributed the success story of the 7th Assembly to the leadership prowess of the Speaker, Rt Hon Sherrif Oborevwori.
The Lawmaker stated that the Speaker has been very outstanding as the Presiding Officer of the House, noting that his leadership style was responsible for the love, understanding and unity among members.
Hon Ighrakpata also paid glowing tributes to Rt Hon Oborevwori for the sound synergy between the State Legislature and the other arms of government, describing the cordial relationship existing between the Delta State House of Assembly and the State Executive as second to non in the country.
While urging the Speaker to remain focused in his collaborative efforts with other relevant stakeholders in the governance of Delta State, the Uvwie Representative commended the other Principal Officers and Members for their encouragement to quality leadership in the 7th Assembly.
Hon Ighrakpata who is also the Chairman, House Committee on Special Duties, assured the people of Uvwie of more robust representation in the state legislature as litigations that characterized a better part of the year under review had been put behind the people.
Saying that there was never a dull moment in the hallowed chamber in the last one year, the Lawmaker said the voice of the people of Uvwie was very pronounced on the floor of the house during debates on motions and Bills.
He stated that the positions of constituents on any matters before the House were canvassed to logical ends during their debates and commended the Speaker for always giving him the opportunity to speak.
Hon Ighrakpata thanked the state Governor, Dr Ifeanyi Okowa for his support and the entire people of Uvwie for their encouragement, patience and understanding.
Hon Ighrakpata said measures were being intensified for greater human capital and infrastructural development in the Constituency, maintaining that Uvwie would never be short changed in the scheme of things.
Hon Ighrakpata urged the people to help sustain the peace, unity of purpose and progress in Uvwie, expressing optimism for a better days ahead.
End.