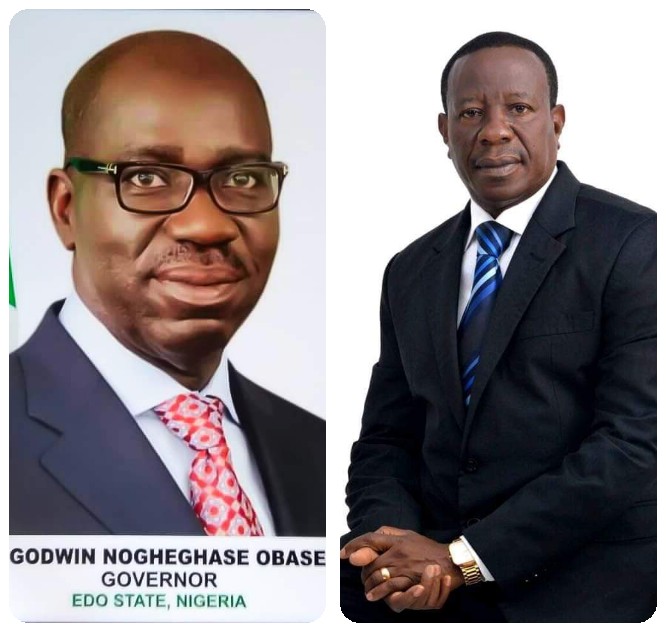 The Member Representing Uvwie Constituency and Chief Whip of the Delta State House of Assembly, Hon (Chief) Solomon Ighrakpata has described the Saturday's Gubernatorial election in Edo State as a true test of Nigeria democracy.
Hon Ighrakpata in a statement congratulating Governor Godwin Obaseki, wife, Betsy, his Deputy, Philip Shuaibu and the People's Democratic Party, PDP for the resounding victory at the polls, said the people remain the key factor to democratic governance.
The Lawmaker stated that the people of Edo State spoke through the ballot boxes at the tension soaked polls, stressing that the Edos must be commended for their doggedness to exercise their franchise despite obvious threats to life, intimidations and inducements.
Hon Ighrakpata paid glowing tributes to the South South Governors' forum, particularly their Chairman and Governor of Delta State, Dr Ifeanyi Okowa, as well as the National leadership of PDP for standing solidly beside Obaseki all through the electoral contest.
The Uvwie State Legislator stated that the Edo election was won by the PDP with a margin of over seventy four thousand votes because the party's candidate had God and the people on his side.
Hon Ighrakpata commended those who God used to overcome the agents of darkness and retrogression, saying that the re-election of Obaseki as Governor of Edo State under PDP has ushered in a new dawn, not only in Edo State but in the Niger Delta region where no one man claims to be the sole owner of the land.
The Lawmaker on behalf of the people of Uvwie appreciated Mrs Betsy Obaseki, a daughter of Uvwie kingdom, for the support for her husband and for being a worthy daughter of the kingdom.
Hon Ighrakpata noted that Governor Obaseki has been a great son Inlaw to Uvwie and the kingdom is very proud of him.
He pledged the continued support and prayers of the people of Uvwie to the government of Edo State, stressing that Edo and Delta States can never be separated from each other as the two are like siamese twins.
The Uvwie Lawmaker also commended the independent National Electoral Commission, INEC for the conduct of the Edo governorship election.
The Independent National Electoral Commission had declared the candidate of the Peoples Democratic Party, Godwin Obaseki, winner of the governorship election in Edo State.
INEC's Returning Officer, Prof. Akpofure Rim-Rukeh, announced that the APC candidate polled 223,619 votes, while PDP candidate scored 307,955