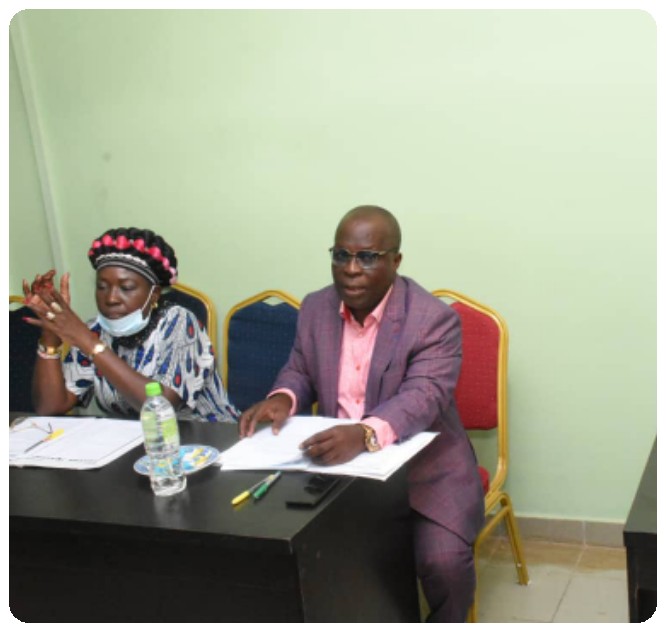 The Delta State House of Assembly Committee on Water Resources has expressed satisfaction over the 2020 budget performance of the Ministry of Water Resources Development in the state.
The Chairman of the Committee, Hon Peter Uviejitobor, at the budget defense session of the ministry in Asaba, however charged the officials to enhance the ministry's score cards in 2021 fiscal year.
The Lawmaker, Hon Peter Uviejitobor who represents Udu Constituency in the House, said a review of the activities of the ministry for the outgoing year shown that it performed above fifty percent despite the Covid 19 challenges.
Hon Uviejitobor urged the commissioner to ensure that the Ministry carry out adequate execution of projects in the coming year as captured in its budget estimate.
Referring to a popular saying that "Water is Life", The Lawmaker explained that the ministry is key to the to development of the state, even as he promised continued support and collaboration towards ensuring affordable and quality water schemes in the State.
Hon Uviejitobor told the officials that in 2021, it would no longer be business as usual as the committee will vigorously carry out its oversight functions.
The Commissioner in charge of the ministry, Hon Martins Okonta assured Deltans of government commitment for improved Water Supply in 2021 as it has set machinery in motion to aggressively connect water schemes and meter to greater percentage of Households in the State.
Hon Okonta, while describing water as essential element to human existence and, critical in the fight against the novel Covid 19 pandemic, appealed to the committee for an increment to the N1. 4 Billion budgetary ceiling already assigned to the Ministry by the State Ministry of Economic planning for the 2021 fiscal year.
Justifying his appeal, the Commissioner said the requested budgetary increment would enable the ministry embark on massive rehabilitation of water schemes across the State as well as ensure the completion of ongoing projects.
Okonta disclosed that the Ministry has accrued huge commitments from award of contract before the Covid 19 outbreak and with the slash of the Ministry's budget from N2.3Billion to N797 Million, payments could not commence for contractors who have completed their projects.
Other members of the Committee attention the budget session held at the State House of Assembly Complex, Asaba.