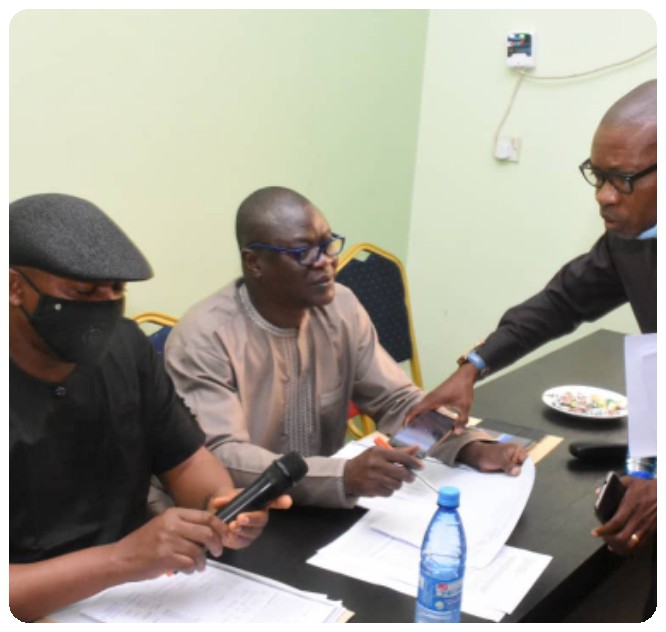 The Chairman, Delta State House of Assembly Committee on Environment, Oil and Gas, Hon Ekpotuareyin Pullah has advocated for enhanced environmental sanitation in the state.
Speaking while presiding over the 2021 budget defense of the Ministry of Environment, and related parastatals, including the Waste Management Board and the State Environmental Protection Agency, Hon Pullah said efforts must be made to achieving a cleaner Delta State.
The Environment, Oil and Gas Chairman, Hon Ekpotuareyin Pullah said priority attention should be given to environmental sanitation particularly in urban centers across the state.
Hon Pullah who represents Burutu 2 Constituency in the House also called on attitudinal change in wast disposals and management, stressing the need for greater attention in that regards.
He said they were several legislation aimed at instilling orders in the environment but there seems to be a lacuna in the area of enforcement.
Hon Pullah who spoke along side with other members of the Committee, said much is expected from the ministry in 2021.
The Commissioner for Environment, Mr Chris Onogba said everybody is a critical stakeholders of the environment, stressing that the only way forward is right attitude towards the environment.
Mr Onogba disclosed that the Ministry would pay attention to the desilting of internal drains, as well as construction of new ones as some of the existing drains in the state were too old to withstand the challenges of climate change.
He said the environment must be right for other sectors to thrive, even as he solicited for funds to acquire basic heavy duty equipment for vegetation control and refused collections among others in the state.
Defending the 2021 budget estimate of the State Environmental Protection Agency, DELSEPA, the General Manager, Mr. Victor Okolie disclosed plans to revamp the analytical laboratory, because of its revenue generating potentials.
Mr Okolie reminded the Lawmakers that the agency was established with development objective to protect and conserve the environment so as to be habitable for Deltans.
He commended Hon Felix Anirah for donating an office accommodation for the agency in Sapele.
Appearing before the Hon led Committee on Environment, Oil and Gas for the defense of his ministry budget, the Commissioner for Oil and Gas, Prince Emma Angbadugba expressed optimism of more developmental projects in the sector next year.
The budget defense exercise continues.