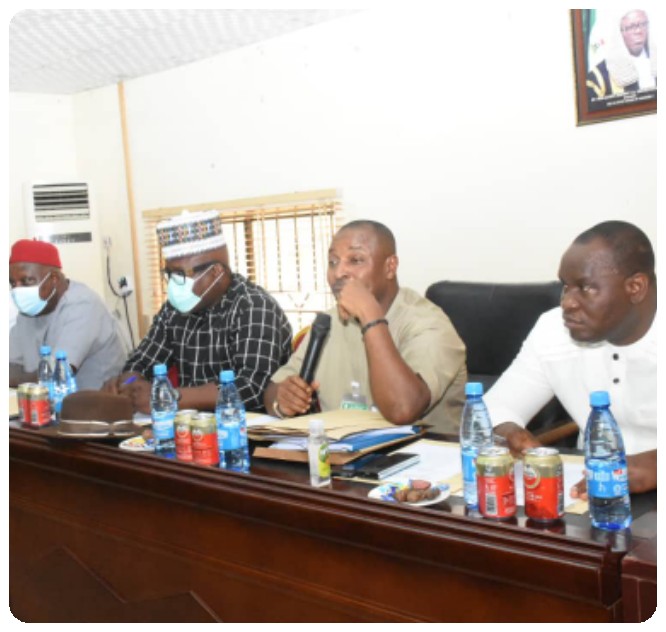 The Delta State House of Assembly Committee on Education, says the Institute of Continue Education, ICE, has not been scrapped in the state educational system.
The Committee headed by the Member Representing Ndokwa West in the House, Hon Charles Emetulu expressed displeasure at the exclusion of ICE from the 2021 budget estimate presented by the State Ministry of Higher Education.
The Commissioner for Higher Education, Prof Patrick Muoboghare had led officials of the ministry and parastatals under it to defend their 2021 budget estimates before the House Committee on education.
The Committee while frowning at the Ministry's neglect to caption the institute in its 2021 budget, condemned the explanation by the Permanent Secretary in the Ministry, Sir. Jerry Agbaike who told the lawmakers that ICE has been phased out.
Irked by the statement, the Chairman of the Committee, Charlse Emetulu and a member of the Committee, Reuben Izeze, said the Ministry has no right to phase out an Institute that was established through legislative proceedings by the State legislature.
The Lawmakers therefore directed the Ministry to ensure that the Institute is accorded the relevant recognition in its budget estimates.
They also directed the Ministry to forward to it the original draft document which was expected to be presented to the State Ministry of Economic Planning.
The Committee also faulted the Ministry's proposed plan for the establishment of more Libraries in the state in the 2021 fiscal year, stressing that the proposal was morally wrong as the existing libraries in the State were all in bad shape.
The Chairman of the Committee, Hon Charles Emetulu, enjoined the Ministry to halt the plan to establish new libraries, but rather, channel the proposed fund for the rehabilitation of existing libraries.
Hon Emetulu said poor maintenance culture is a big challenge in the country, emphasizing that before the ministry should talk of building new library, the existing ones that are not better than shanties, should be rehabilitated.
MThe Lawmakers who also pointed out a number of other issues, pledged sustained oversight function in the activities of the ministry.
The Commissioner for Higher Education, Prof Patrick Muoboghare had highlighted the listed proposed areas for expenditures in the 2021 budget estimates of the ministry.
Prof. Muoboghare said given the budget envelop for the 2021 which had an approved ceiling, the Ministry decided to prioritize based on urgent needs at the Ministry.
The House Committee on education also took time to attend to the proposed budget estimates for the fiscal year 2021 of the Delta State University, Delsu, and the three state owned Polytechnics in Ozoro, Ogwashi Uku and Otefe Oghara.
The management of the Colleges of Education Mosogar, Warri and Agbor, the Institute of Continue Education, ICE and that of the Delta State Management Board also appeared before the Committee.