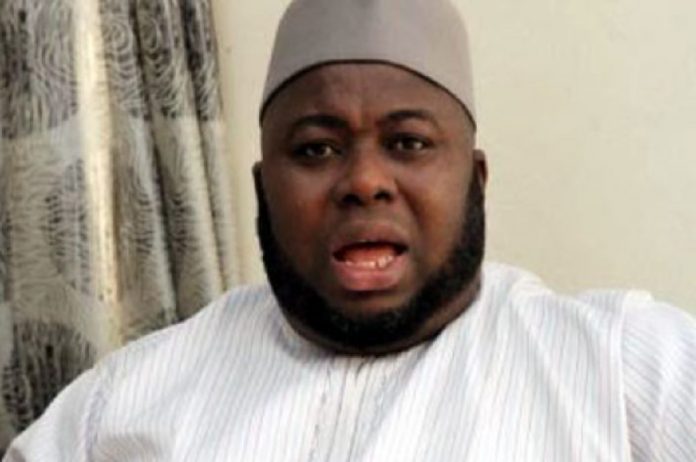 By Enweliku Kent–The foremost Niger Delta Activist and freedom fighter, Alhaji Mujahid Asari Dokubo has expressed optimism that restructuring won't be the best way to go.
Asari stated this during the Delta State civil society day organized by Activist Rex Ekiugbo, SSA to Governor Okowa of Delta State on Civil Engagement and Civil Society, Theme ' In Wake of Covid-19 pandemic and ENDSARS – Citizen's Agitation held in Asaba on Monday.
Dokubo frowned over Federal Government ways of handling what belongs to Niger Delta, said "If Zamfara can take their Gold, why Niger Delta shouldn't take their oil, we don't need to wait for Niger Delta Governors to take it for us we have to fight for it".
According to him, "doing a thing in the same way continually will not make any different. We have to take what belong to us, if Zamfara can take their Gold, Niger Delta should have their oil. Besides, the protest to ENDSARS is just to favour the West, which we knew that Special Anti Robbery Squad (SARS ) can't be found in the creek of Niger Delta, he stated."
Meanwhile, Mr Okezi Odugala, coordinator Delta State Civil Society Community disclosed that civil society Organization ( CSO) in Nigeria is guided against abuse of human rights, corruption among others, adding that lack of linking rural areas and inadequate of fund poised the human patronage in civil society Organization.
Odugala advised that Civic society need to operate more national through the grassroots.
The highlight of event was presentation of awards by eminent personalities, which includes Alhaji Mujahid Asari Dokubo, Mr James Aguoye Commissioner for work Delta State, Mr Eddy Ogidi-Gbegbaje Permanent Secretary Government House among others.