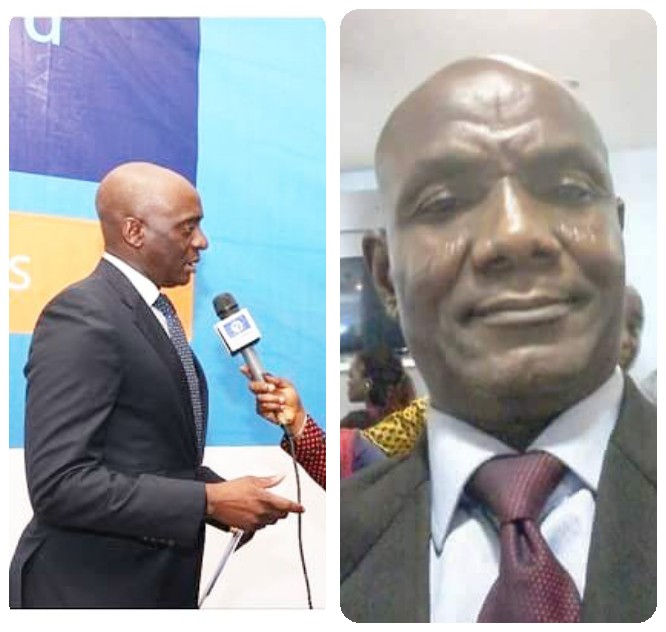 Executive Assistant to the Governor of Delta State on Communications, Dr. Fred Latimore Oghenesivbe, Esq has described the Secretary to Delta State Government, Chiedu Ebie, Esq as a digital public administrator who does his job swiftly and conscientiously without infusion of nepotism, tribal or ethnic colouration.
The EACGOV made the assertion in his goodwill message to SSG Ebie on the occasion of his 50th birthday anniversary on Saturday 2nd January, 2021 and made available to newsmen.
Oghenesivbe said Ebie has brought inestimable values to this administration, especially the deployment of multifaceted communication and ICT tools in ensuring speed of work and quality service delivery to the good people of Delta State.
"It is common knowledge that SSG Ebie is essentiality ICT compliant and has passionately deployed the advantages offered by modern technology to deliver on his assigned responsibilities as the head of State Secretariat and administrative brain box of government.
"He is a man of exemplary character with enormous intellectual capacity, a legal icon, always firm, focused, brave and result oriented.
"It is also crystal clear that SSG Ebie does not dwell in the realm of deceptive politics, petty squabbles and he abhors primitive victimization, dislikes malice among colleagues, and more importantly, he is an excellent team player and a consummate leader.
"It is my candid opinion and observation that he has been a workaholic public administrator, and a superlative boss with an open door policy.
"SSG Ebie tackles issues from a broad perspective, and always looked at official matters objectively before taking decisions which are usually for the benefit of the state, for the good of Deltans; and working in tandem with His Excellency, the Governor's set out goals and strategies geared towards the attainment of a Stronger Delta.
"I pray God Almighty to grant SSG Ebie, excellent health, endless divine wisdom and to enlarge his coast continually, as he navigates to the mountain top of life," Oghenesivbe prayed.