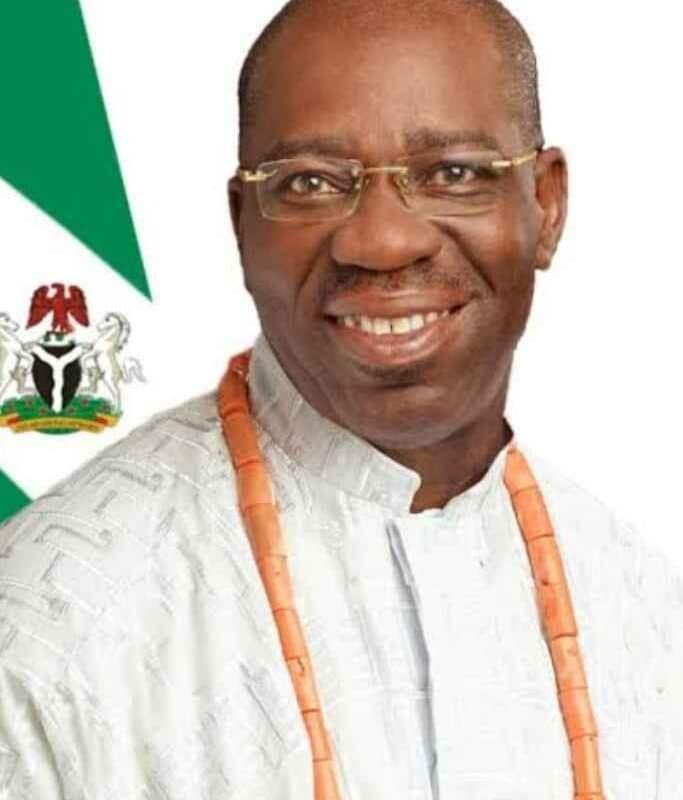 The Coalition of Intelligentsia for Rule of Law and Justice, CIRLJ, of the Peoples Democratic Party, PDP, has congratulated the Governor of Edo State, Godwin Obaseki, over his triumph at the Federal High Court in a frivolous suit filled by the All Progressives Congress, APC, and agents of Adam Oshiomole and Osagie Ize-Iyamu, alleging perjury and degree certificate forgery, amounting to serious criminal offences.
The group in a goodwill message to Obaseki on Sunday 10th January, 2021 by the convener, Dr Fred Latimore Oghenesivbe, Esq and made available to newsmen in Asaba, said Justice Ahmed Mohammed of the Federal High Court Abuja Division, did justice to the matter when he ruled that the plaintiffs failed woefully to prove their case beyond reasonable doubt, and for not contacting the University of Ibadan to verify the authenticity of Obaseki's degree certificate before approaching the Court.
The group further posited that the functionality of a photocopier and the photocopy produced from the original copy of Obaseki's University of Ibadan degree certificate is immaterial and of less evidential value when compared to the original copy of the certificate and the weight of evidence on oath by the authorized official representative of the University of Ibadan, in Court.
The group is of the legal opinion in line with the ruling of Justice Mohammed, that neither the APC nor the Court can prove the genuineness of the alleged forged degree certificate other than the issuing authority, and in this case, the University of Ibadan confirmed that Obaseki's degree certificate retained all the water marks, designs and features and properly signed by the Vice Chancellor and the Registrar of the premier University.
"It follows that the errors or defects noticed after the reproduction of the degree certificate by a faulty and/or substandard photocopier cannot in anyway invalidate or render the original copy of the certificate useless and cannot be declared void, fake or forged.
"The judgment is sound and without blemish. We are pretty sure that even if the APC and her agents decide to appeal the judgment, the Courts above will affirm the decision of the Court below, because the facts in issue are salient enough for the layman to comprehend.
"Did Obaseki lawfully gained admission into UI, Yes. Did he graduated, Yes. Did UI issued a degree certificate to Obaseki, Yes. Did Obaseki forged his UI degree certificate, No. Can an error in a photocopy invalidate the original certificate, No. Can Obaseki be held liable for error produced by a faulty and/or substandard photocopier, No. res ipsa loquitur.
"In all of these unholy political chess game by APC, Adams Oshiomole, Osagie Ize-Iyamu and their frustrated agents, the collective Will of the good people of Edo State, cannot be subverted through lies and conspiracy theory by power mongers trying to criminally upturn the result of a credible, free, fair and transparent election in Edo State," the group added.