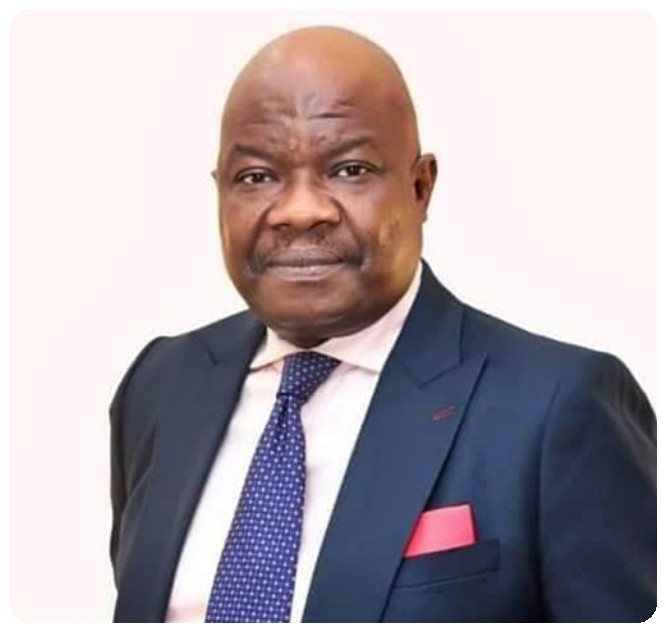 The Special Adviser to the governor on Legislative Matters, Hon Efe Ofobruku, says the demise of the Majority Leader of the Delta State House of Assembly, Hon Tim Kome Owhefere was a rude shock and hard to believe.
Speaking shortly after the valedictory session held in honor of the late Lawmaker, Hon Ofobruku described the death as sad and painful.
The Special Adviser on Legislative Matters, Hon Efe Ofobruku, said not until the Tuesday's valedictory session, he had thought that the death of Tim Owhefere was a mere rumor and had wished to see him at plenary when the House reconvene.
Hon Ofobruku stated that it was too much to comprehend that the amiable Majority Leader was no more, stressing that his roles in the stability of the House as well as the sound and cordial relationship that exit between the state Legislature and Executive arm of government, can not be overemphasized.
He said Hon Owhefere popularly called TKO was a very sound and vibrant legislator, maintaining that the late Lawmaker surpassed expectations as the Majority Leader of the 6th and 7th Assembly.
Hon Ofobruku who represented Uvwie Constituency in the 5th and 6th Assembly, said the late Majority Leader was a sight to behold whenever he was on the floor debating merits or demerits of bills or motions.
The former Lawmaker, now Special Adviser to the Governor on legislative matters, emphasized that the demise of the Majority Leader was very unfortunate and had created big vacuum in the House.
Hon Ofobruku commiserated with the leadership, members and staff of the Delta State House of Assembly as well as the Tim Owhefere's family and the Isoko nation on the painful loss.
He prayed God to grant all the fortitude to bear the loss and for God to grant the soul of the late Majority Leader eternal rest.