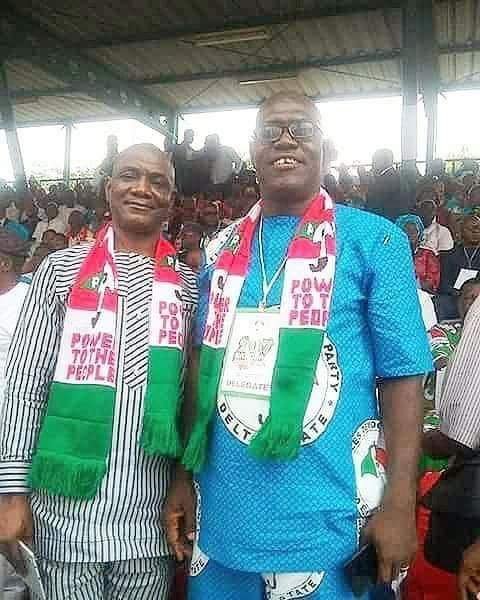 Political Communication Strategist and Executive Assistant to the Governor of Delta State on Communications, Dr Fred Latimore Oghenesivbe Esq, has described the Delta State Chairman of the Peoples Democratic Party, PDP, Okakuro Kingsley Esiso, Esq as a consummate leader, a proactive political strategist and a goal oriented team leader.
The EAC in a goodwill message to Esiso on the occasion of his birthday further posited that he brought great innovations to boost the party membership and led PDP to several electioneering victories since he assumed office as the party arrowhead in the state.
He noted that the cordial working relationship between Esiso and the state party leader and governor, Senator Dr Ifeanyi Arthur Okowa, greatly enhanced winning strategies and positioned PDP as the unbeatable leading party in Delta State, adding that Esiso commands maximum respect from party faithfuls and stakeholders because of his unblemished leadership potentials and attainment of set out party goals.
"Esiso is a man of high integrity, well focused and detribalised in his official dealings across board. He has lived and still living a good life, and his future is certainly very bright.
"I respectfully join my boss the governor of Delta State and state leader of our great party, PDP, Senator Dr Ifeanyi Arthur Okowa, in congratulating our amiable capacity party chairman, Barrister Kingsley Esiso, on the occasion of his birthday anniversary, today February 4, 2021.
"May the Almighty God, continue to grant him divine wisdom, excellent health, longevity and more blessings, as he navigates consistently to the pinnacle of his political career and service to humanity," Oghenesivbe prayed.