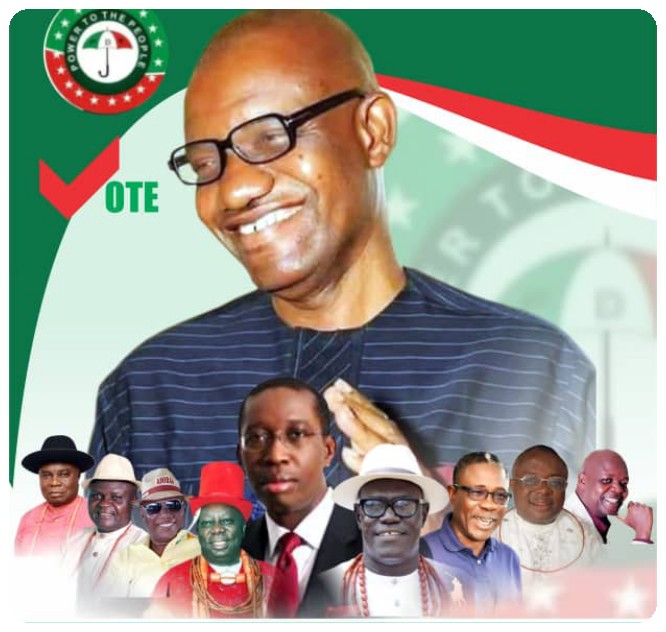 By: Nelson Agbajor
As the local government elections slated for March 6th across the state draw near, leadership of the Peoples Democratic Party, PDP in Sapele Local Government Area are making plans to officially kick start the Chairmanship Campaign in the area.
This developememt was made known to newsmen by a top party leader who pleaded on the ground of anonymity that all is now set for the PDP Sapele Local Government to roll out its campaign drums.
However, the source did not disclose the date for the commencement of the PDP Local Government Chairmanship Campaign.
Similarly, the Leadership of the Peoples Democratic Party, PDP in Sapele local government area have received commendations ahead of the council poll come March 6th,2021
On their parts, the Project Director, Asaba International Airport and a stakeholder in Sapele PDP, Hon. Austin Ayemidejor, Hon. Julius Egbedi and Hon. Benson Okorodudu have lauded the party's leadership in ensuring that all arrangements ahead of the council poll are in order.