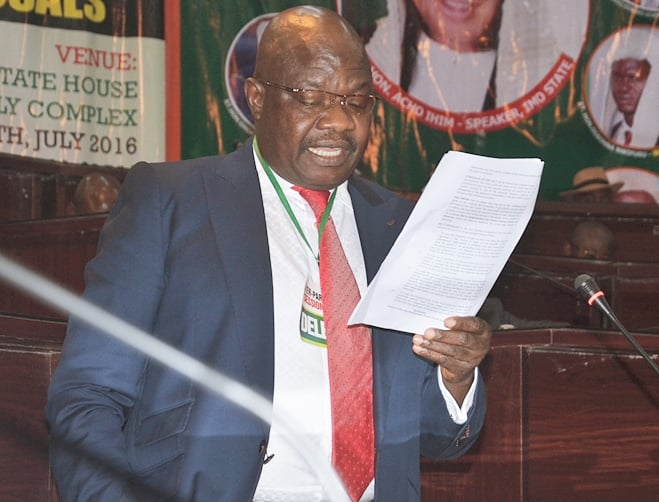 The demise of the majority leader of Delta State House of Assembly, Hon Tim Kome Owhefere Esq, has been described as a rude shock and a major fatality in the state legislature.
Executive Assistant to the Governor of Delta State on Communications, Fred Latimore Oghenesivbe Esq, made the assertion in his condolence message to the Speaker of the House, Rt Hon Sheriff Oborevwori, JP, saying that the duo of Mr. Speaker and Owhefere worked harmoniously and progressively together, to ensure that the three arms of government, though independent, sustained synergy in making laws and to facilitate good governance in the state.
Oghenesivbe, a lawyer and communication strategist, posited that Owhefere was an intellectual icon and minister in the temple of justice, who as leader of the State House of Assembly, gave good account of himself, and as a team leader he was a unifying force on all business of the legislature, adding that he was also a go between in the hollow chambers and the connecting rod of external publics on legislative matters.
"House Leader Owhefere was exceptionally brilliant, always firm and pragmatic in the conduct of legislative business, such that he earned the respect of his colleagues and heads of the other two arms of government.
"He will be greatly missed because of his wealth of experience, sagacity, humility and ability to get things done within specific time frame.
"I pray God to grant Mr Speaker, House members and the entire Owhefere family, the fortitude to bear the demise of the iconic lawmaker and legal luminary, Hon Tim Kome Owhefere" Oghenesivbe prayed.