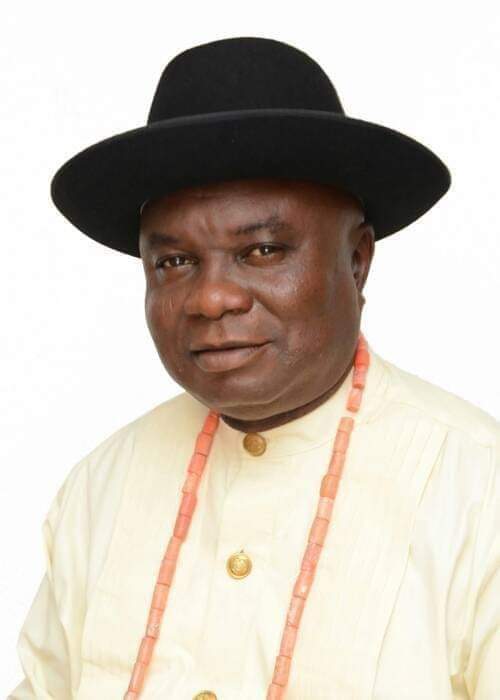 As the race for the March 6th LG elections gather momentum, the People's Democratic Party in Sapele has intensified its preparations for a smooth campaign by appointing the Honourable commissioner for Agriculture Delta State, Hon Julius Egbedi as Chairman of the campaign committee.
According to the list released on Sunday, the ex council boss will head the 26 man committee while Hon Harrison Ekeleme will serve as secretary.
The likes of Mr Austine Ayemedejor, Chief Felix Anirah, Chief Charles Obule, Barr Ejiafe Odebala, Hon Bright Abeke, Okakuro Barr Joseph Egigba, Hon Jonathan Amitaye, Hon Eugene Inoaghan, Hon Godwin Atose, Okakuro William Avwigborighe ,Chief Edeki Godwin Chief Benson Okorodudu, Hon Ebireri Ohwo Sunny, Mr Richard Randy Okotie, Hon Vincent Ayomanor among others are members of the star studded committee saddled with the responsibility of ensuring the party emerge victorious come March 6th.
SUB COMMITTEES AND THEIR HEADS
* Finance – Chief Barr Charles Obule, Chairman
Hon Barr Ejaife Odebala, Secretary
* CONTACT & MOBILIZATION – Mr Austine Ayemidejor, Chairman
Mr Blessing Abule, Secretary
* PROTOCOL/PUBLICITY – Olorogun Benson Odjiyovwi Okorodudu, Chairman
Comr Jamani Tommy Ejiro, Secretary.
* SECURITY – Prince Joseph Asteyinku, Chairman.
Hon Paul Umukoro, Secretary.
* ENTERTAINMENT – Dr Godfrey Enita, Chairman.
Mrs Joyce Jemirheri, Secretary.
The committee has been commissioned to commence work immediately.