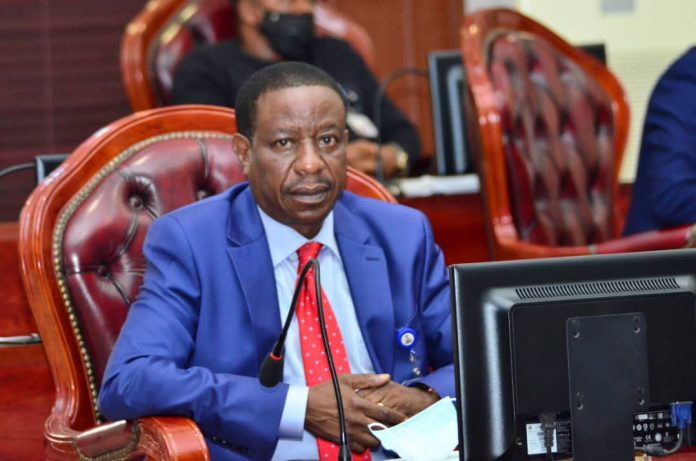 The Deputy Chief Whip of the Delta State House of Assembly, Hon (Chief) Solomon Ighrakpata has applauded the foresight and wisdom in the establishment of three new universities in the state.
Addressing newsmen in his office in Asaba, Hon Ighrakpata, representing Uvwie Constituency in the House, commended the vision behind the upgrades of three existing higher institutions in the state to full fledge universities
The new universities, including, University of Delta, Agbor, Dennis Osadebay University, Anwai-Asaba and University of Science and Technology, Ozoro, according to the Lawmaker, will further revolutionize university education in the state.
The Deputy Chief Whip who doubles as the Chairman, House Committee on Special Duties, particularly paid glowing tributes to Governor Ifeanyi Okowa for the enviable milestone recorded by his administration in the education sub sector.
"The initiative and courage to establish the three new universities, was remarkable and the state Governor, Senator (Dr) Ifeanyi Okowa must be commended in that regards ".
Hon Ighrakpata explained that it is on record that only 20% of the total number of students that apply yearly for admission into Delta State University, get admitted, as the institution can not admit above the number approved for it by the National University Commission, NUC.
The Lawmaker pointed out that the three new universities have provided the teaming youths of Delta State the opportunity for university education, stressing that there would be great revolution in the educational sub sector in the state.
The Deputy Chief Whip emphasized that it is gratifying to note that infrastructure and personnels required for smooth take off of the universities were on ground in the various institutions.
Why commending the quick assent to the bills establishing the three universities as passed by the State House of Assembly by the Governor, Hon Ighrakpata expressed optimism of early necessary approvals by the NUC to enable the institutions commence academic activities in 2021/2022 session.
He stated that four universities would no doubt advance the course of learning in Delta State and beyond, stressing that the Okowa's administration was on the verge of making the state stronger through the strengthening of the education sub sector.