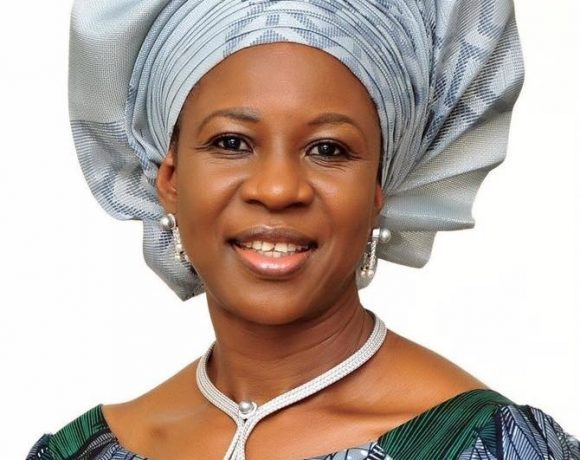 Delta State First Lady and President of 05 Initiative, Dame Evangelist Edith Okowa, has been commended for being a great pillar of support to Delta Women.
Executive Assistant to the governor of Delta State on Communications and Justice of the Peace, Dr Barr. Fred Latimore Oghenesivbe, made the commendation in his goodwill message to Dame Okowa and Delta women as well as womenfolks generally, on the occasion of International women's day celebration, saying that Mama Delta is a prayer warrior who consistently organised prayers of intercession for peace and prosperity of the state.
He disclosed that Okowa administration reasonably favoured women and the girl child in terms of political appointments, skills and vocational training, noting that for the very first time in the political history of Delta State, seventeen women and several women councillors were elected Vice Chairpersons in the just concluded council elections.
Oghenesivbe asserted that Dame Okowa through the 05 Initiative touched and still touching the lives of thousands of Delta women, since 2015 and still counting; mobilized them to be of great moral and spiritual support to their husbands; and also played pivotal roles in ensuring that the Girl Child Education/Empowerment Programme. GCEP, got rooted firmly and currently training and empowering over 400,000 young adult girls of between age 18 and 30 years, across the 25 local government areas in Delta State.
"Dame Okowa is certainly a role model and a mother figure who painstakingly influenced greater involvement and participation of women in politics and public service in partnership with the Ministry of Women Affairs, Offices of the Executive Assistant and Senior Special Assistants to the governor on Women mobilization, development and empowerment.
"It is therefore safe to assert that Dame Okowa has sufficiently demonstrated that she is truly a virtuous women and a dependable mother of the state, judging from her inestimable contributions to the socioeconomic empowerment and human capital development of Delta Women and the Girl Child.
"I respectfully join my boss the Platinum Governor of Delta State, Senator Dr Ifeanyi Okowa, to congratulate Delta and Nigeria women on this special day, 8th March, celebrated worldwide as International Women's Day.
"I pray God to preserve, protect and bless Dame Okowa and Delta women, and to provide for them all the resources and materials needed to be of greater assistance to their spouses in the days and years ahead," Oghenesivbe prayed.