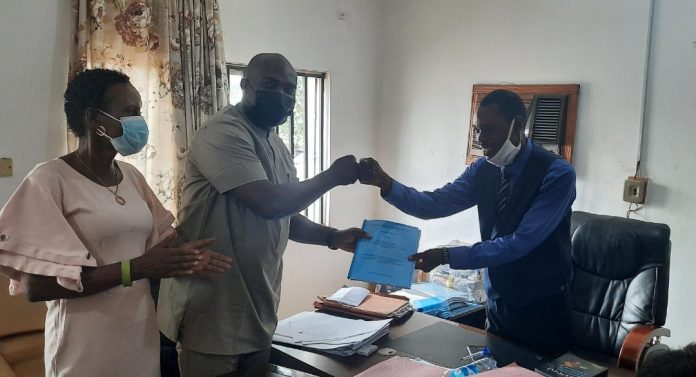 By Enweliku Kent: The newly elected Executive Chairman of Ukwuani Local Government Area Delta State, Barr. Possible Ajede resumed office less than 24hours after being sworn-in as the Executive Chairman of Ukwuani Local Government Area by Governor Ifeanyi Okowa.
Ajede resumed office as the Executive Chairman of Ukwuani LGA officially recieved a hand-Over note from HPM of the Council after a successful prayer/tour session and meeting with all the HODs in the Local Government Council.
The Chairman admonished that for the council to thrive, there must be synergy between the council workers and the executive arm of the government.
In his statement, "I want to thank the HPM and every staff of the council for their work so far, after moving round the Council Secretariat and keenly observing what is on ground, I will be frequently meeting the Heads of Departments so we will continue to synergize on how to move the local government forward, while putting the interest of the local government workers at heart".
He retired to his Office in the Council after a photograph session to design action plans for the coming days.
Ajede who context at platform of People Democratic party (PDP) to Chair Ukwuani local government Council for the next three years.