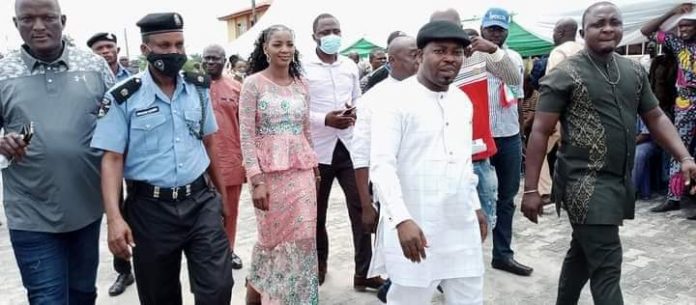 The Media Campaign Team of the Peoples Democratic Party, PDP, in Ethiope East Local Government Area of Delta State, has congratulated the new Council Chairman, Hon Pharmacist Victor Ofobrukueta and his vice, Hon Mrs Pat Ejor sworn in on 8th March, as well as the principal officers of the legislative arm and the councillors sworn in on Thursday, 11th March 2021.
The goodwill message signed by the committee Chairman, Dr Barr Fred Latimore Oghenesivbe, JP and the Secretary, Mr Franklin Igho Iwhiwhu, urged the new breed of elected representatives to hit the ground running, so as to actualise their electioneering campaign promises to the good people of the council areas.
The team said that good governance is what the people are yearning for, and must get same in return for their votes and support during the last council elections.
Committee Chairman, Oghenesivbe assured Ofobrukueta and his team that the party LGA media team will continue to project his programmes and achievements till the end of the first tenure and beyond.
"We believe in the capacity of Ofobrukueta, the principal officers and the councillors, which is why the LGA PDP media team shall consistently work closely with the new council administration till the very end of the first tenure and also set another media agenda for the second tenure.
"The elections are over, we fought and defeated our adversaries. The media committee stands dissolved but will automatically transform to become the LGA PDP media team that shall assist Ofobrukueta and his team to achieve set goals," the group added.